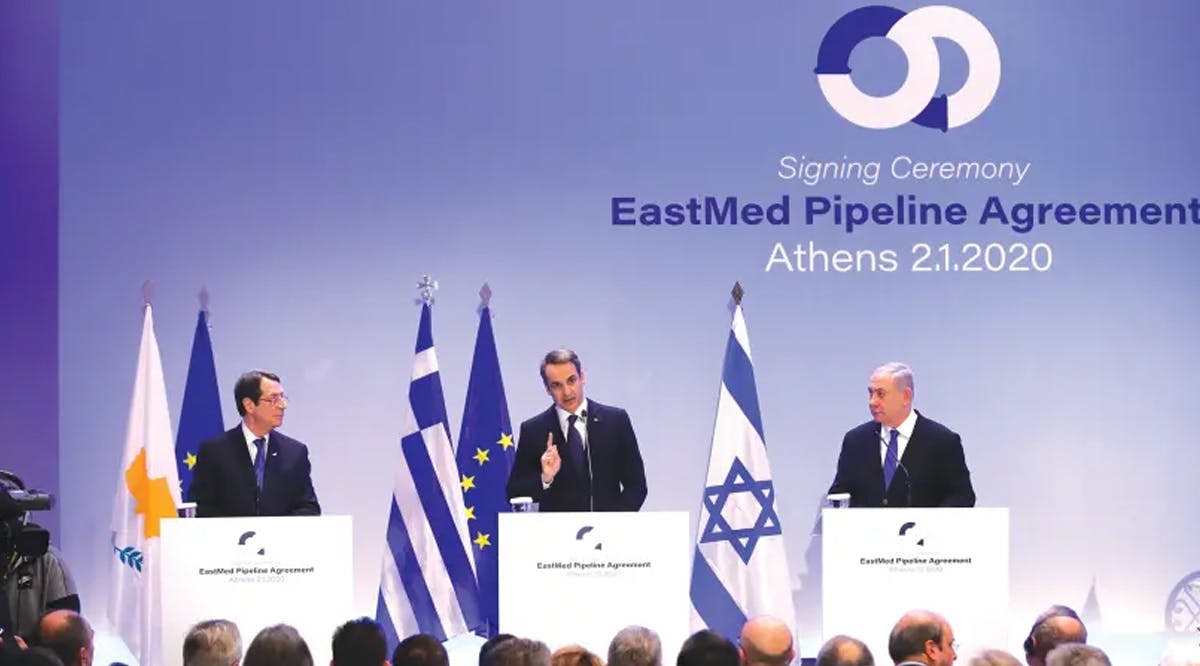 Us Reps Question Withdrawal of US Support for EastMed Pipeline from Israel
Withdrawing US support for the EastMed Pipeline undercuts US allies and the European Union's push for energy independence, US representatives Gus Bilirakis (R-Florida) and Nicole Malliotakis (R-New York) wrote to US Secretary of State Antony Blinken.
"The administration must realize the significant economic, environmental, and national security implications that are at stake in this matter and reconsider its decision to withdraw support for this critical project," Bilirakis said this week.
The US Biden administration informed Israel, Greece and Cyprus in recent weeks that it no longer supports the proposed EastMed natural-gas pipeline from Israel to Europe, in a reversal of US position from that of the Trump administration. The project was announced in 2016, and several agreements on it have been signed between the three countries that aim to complete the €6 billion ($6.8b.) project by 2025, though no financing has been secured.
Europe is facing a surge in energy prices, the representatives pointed out, arguing that the continent will primarily rely on natural gas for energy for decades. They noted that the EU considers the EastMed pipeline a "special project."
The change in policy is "hypocritical and offensive," because of "the administration's continued tacit approval of Russia's Nord Stream 2 pipeline, deepening Europe's energy dependence on an adversary... Biden's announcement last May to suspend sanctions on the Russian pipeline and his continued fight against sanctions shows clear preference toward Russia over our allies."
Russian President Vladimir Putin "is once again using Europe's reliance on Russian gas to seek concessions from Europe... preparing to invade Ukraine in the middle of winter when energy demand is highest," they argued. (JPost / VFI News)
"God, we ask that you advance the cause of peace and collaboration between affected countries, and that resources are available so that all may have access to heat, light, and security.."