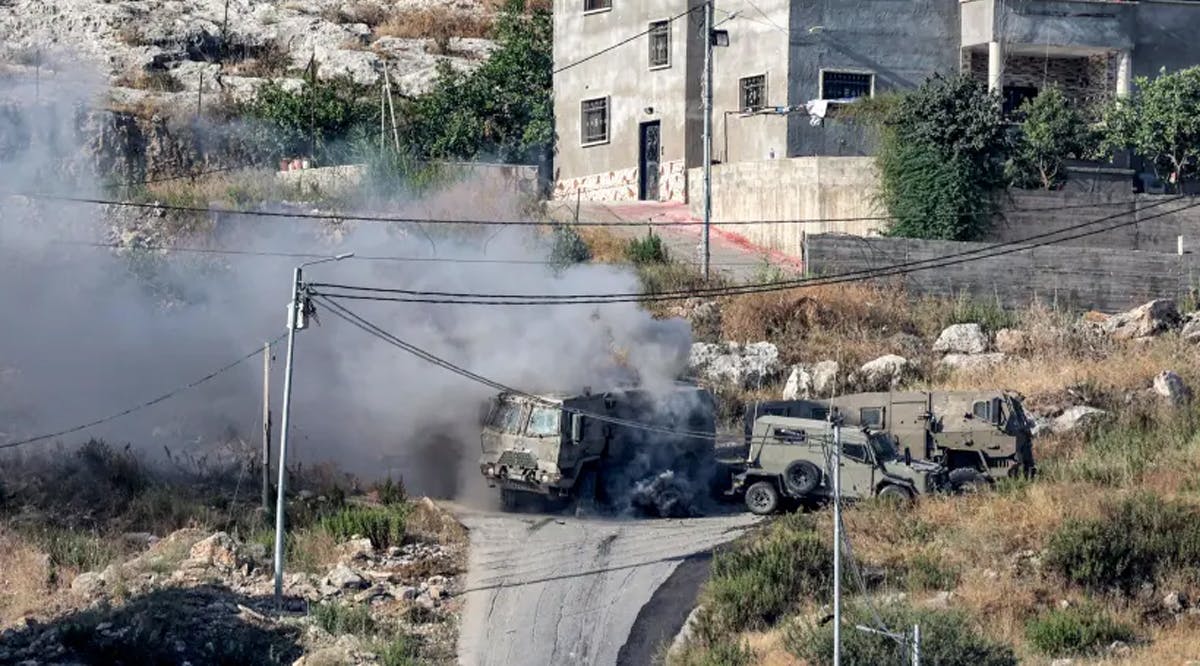 7 IDF Soldiers Wounded in Jenin Ambush of Armored Vehicle
Two IDF soldiers and five Border Police officers were wounded in Jenin on Monday, June 19, during a firefight that lasted hours and included the ambush of an armored military vehicle.
The plan was to arrest two terror operatives: one from Hamas and one from Islamic Jihad. Palestinian reports said five Palestinians were killed in the clashes and 28 were wounded, some in serious conditions. The Israeli forces were wounded when an improvised explosive device (IED) struck their armored vehicle.
One Border Police officer was in moderate to serious condition and was evacuated to the Emek Medical Center in Afula, while the others, with wounds ranging from light to moderate, were evacuated to the Rambam Health Care Campus in Haifa.
Five to seven IDF vehicles were stuck in the area for several hours until they could be successfully extracted, the army said. IDF Spokesman Brig.-Gen. Daniel Hagari said the IDF used a mix of helicopters, drones, and reinforcements to establish control over the area.
In the middle of the operation, the IDF used a helicopter to fire a missile at an open area to allow for extraction. This was the first time the IDF has fired a missile from a helicopter in the West Bank in around 20 years.
Israel Police chief Kobi Shabtai, Border Police commander Amir Cohen and the commander of West Bank police district Barak Mordechai visited the wounded soldiers, "We succeeded in arresting the wanted suspects. We are determined to recover and return to operation," the wounded officers told them. (JPost / VFI News)
"God, we pray for the quick recovery of the wounded soldiers and we thank them for the ardor with which they execute their duties. We are also humbly grateful to You Lord for protecting Israeli citizens from terrorists."