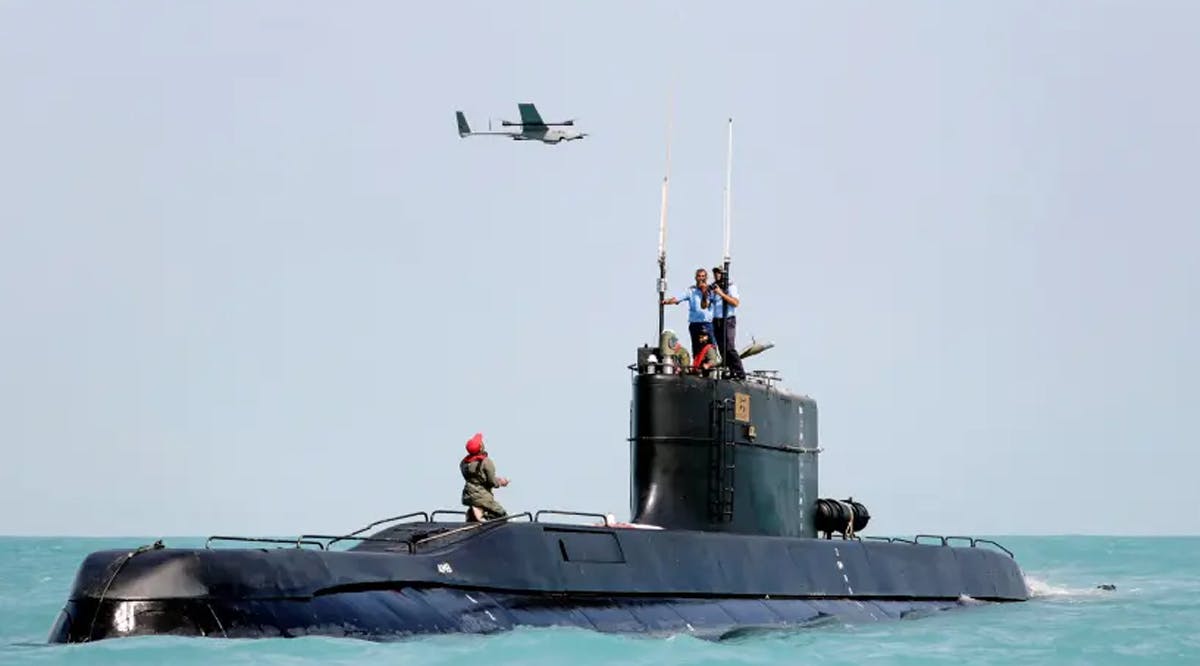 Iran Says It Has Developed Drone 'Designed to Hit Israel's Tel Aviv, Haifa'
Iran's ground forces chief Brigadier General Kiomars Heidari said on Monday, September 12, that Tehran has developed an advanced long-range suicide drone "designed to hit Israel's Tel Aviv, Haifa," a semi-official Iranian news agency reported.
Heidari said the drone, named Arash-2, is a newer version of Arash-1. Iran said on Monday it was ready to continue cooperating with the UN nuclear watchdog while revealing a drone capable of hitting major cities in Israel, which has threatened to attack Iranian nuclear sites if diplomacy fails to save a 2015 nuclear pact.
Speaking after European powers expressed frustration with Tehran's intentions to salvage the agreement, Iranian Foreign Ministry spokesman Nasser Kanaani urged the International Atomic Energy Agency (IAEA) "not to yield to Israel's pressure" over Tehran's nuclear activities.
On Saturday, September 10, France, Britain, and Germany said they had "serious doubts" about Iran's intentions to revive a deal curbing its nuclear program in return for a lifting of sanctions, comments that were rejected by Tehran and called "very untimely" by Moscow. (JPost / VFI News)
Arise, Lord, in your anger; rise up against the rage of my enemies. Awake, my God; decree justice. - Psalm 7:6