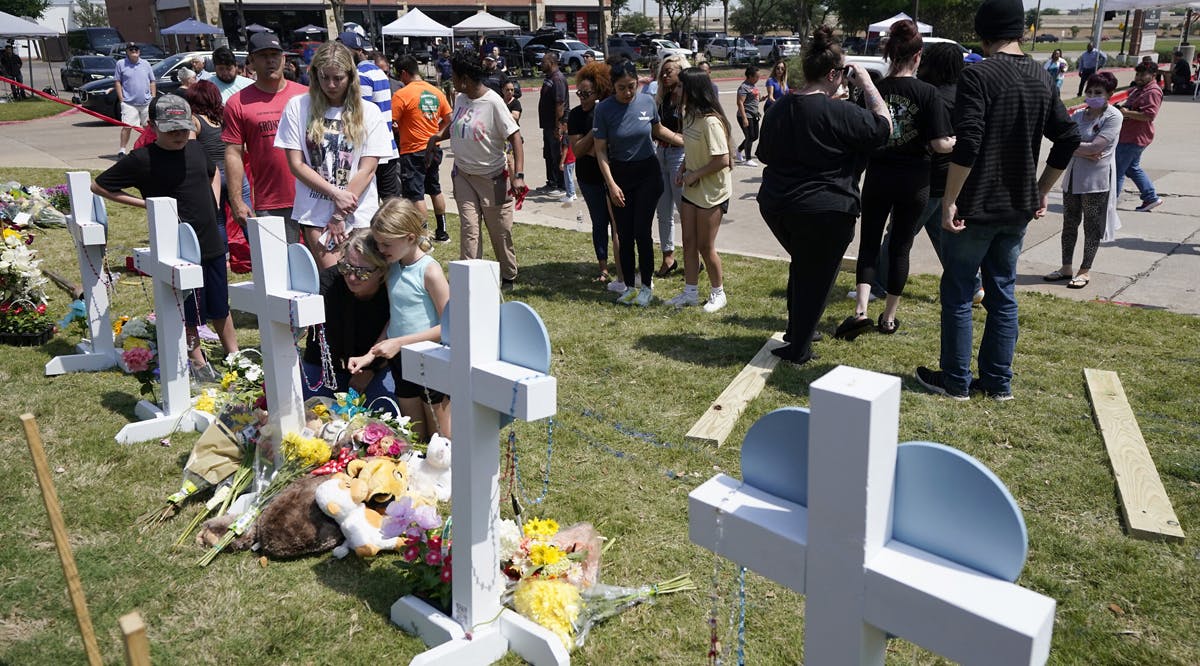 Texas Mall Shooter Had Swastika, SS tattoos, Online Posts Show
The man accused of killing eight people and wounding several others in a mass shooting at a suburban Dallas shopping mall researched when it was busiest and posted photos on social media in mid-April of a store near where he ultimately started his attack.
The posts by Mauricio Garcia on a Russian social networking site suggest the 33-year-old had been planning the attack for weeks before he stepped out of a silver sedan and opened fire Saturday, May 6.
Among the dead were two elementary school-age sisters, a couple and their 3-year-old son, and a security guard.
Garcia's online activity also betrayed a fascination with white supremacy and mass shootings, which he described as a sport. Photos he posted showed large Nazi tattoos on his arm and torso, including a swastika and the SS lightning bolt logo of Hitler's paramilitary forces.
Other posts indicated Garcia had researched when the Allen Premium Outlets in Allen, one of the Dallas area's most diverse suburbs, would be the busiest — Saturday afternoons, the time he carried out the massacre, which ended when police shot and killed him.
The online activity contributed to an emerging picture of the gunman Monday. He was discharged from the Army in 2008 because of mental health issues and apparently had been working as a security guard, according to neighbors and an Army official. (TOI / VFI News)
"God, we pray for the swift recovery of the injured, as well as for the families of the Texas shooting victims, to whom we offer our heartfelt condolences. It is an unimaginable tragedy that requires immediate reparations to ensure such horrifying acts will never be permitted again. Let us hope that the victims will never be forgotten and that their memories will forever be honored."
The suggestions, opinions, and scripture references made by VFI News writers and editors are based on the best information received.

Want to see more from VFI? Follow us on Facebook: https://www.facebook.com/visionforisrael and hit "like" if you like us!