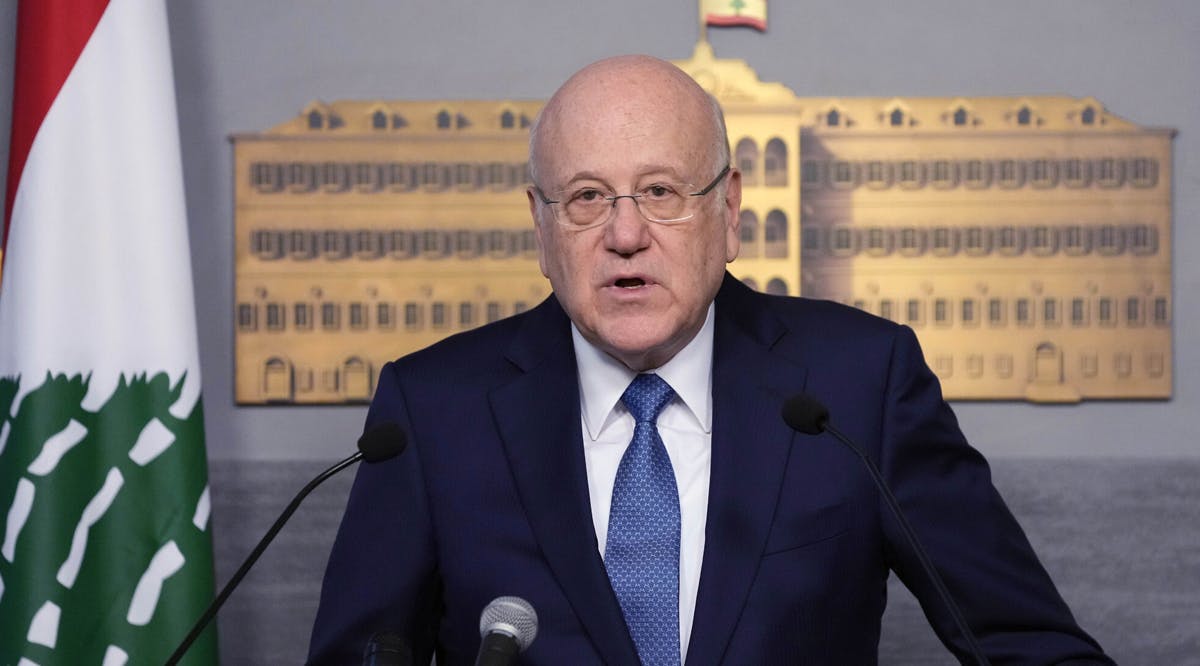 Lebanon Warns PA's Abbas that Troops May Intervene If Refugee Camp Clashes
Lebanon's caretaker prime minister called Palestinian Authority President Mahmoud Abbas on Thursday, August 3, to demand an end to the volatile situation in the country's largest Palestinian refugee camp, warning that Lebanese troops may intervene to stop the fighting that has left dozens dead and wounded.
Najib Mikati's call with Abbas came after days of sporadic clashes between armed Palestinian factions in the Ein el-Hilweh refugee camp near the southern port city of Sidon.
Mikati called the fighting a "flagrant violation of Lebanese sovereignty," and said it was unacceptable for the warring Palestinian groups to "terrorize the Lebanese, especially the people of the south who have embraced the Palestinians for many years," according to a statement released by his office.
Lebanon's largest Palestinian refugee camp, which is home to about 50,000 people, has been rocked by fierce battles between Abbas's Fatah party and Islamist groups Jund al-Sham and Shabab al-Muslim. The fighting has so far killed more than a dozen people, wounded dozens more, and displaced thousands.
Meanwhile, one day earlier, Israel's top army brass and its president visited the Lebanese border amid heightened tensions with the Iranian proxy group Hezbollah. The Lebanese people "don't deserve the Iranian spell that kills and ruins many parts of their country. They definitely don't deserve the involvement of Hezbollah, which undermines their stability and well-being," he said. (TOI / VFI News)
"With their mouths the godless destroy their neighbors, but through knowledge the righteous escape." - Proverbs 11:9