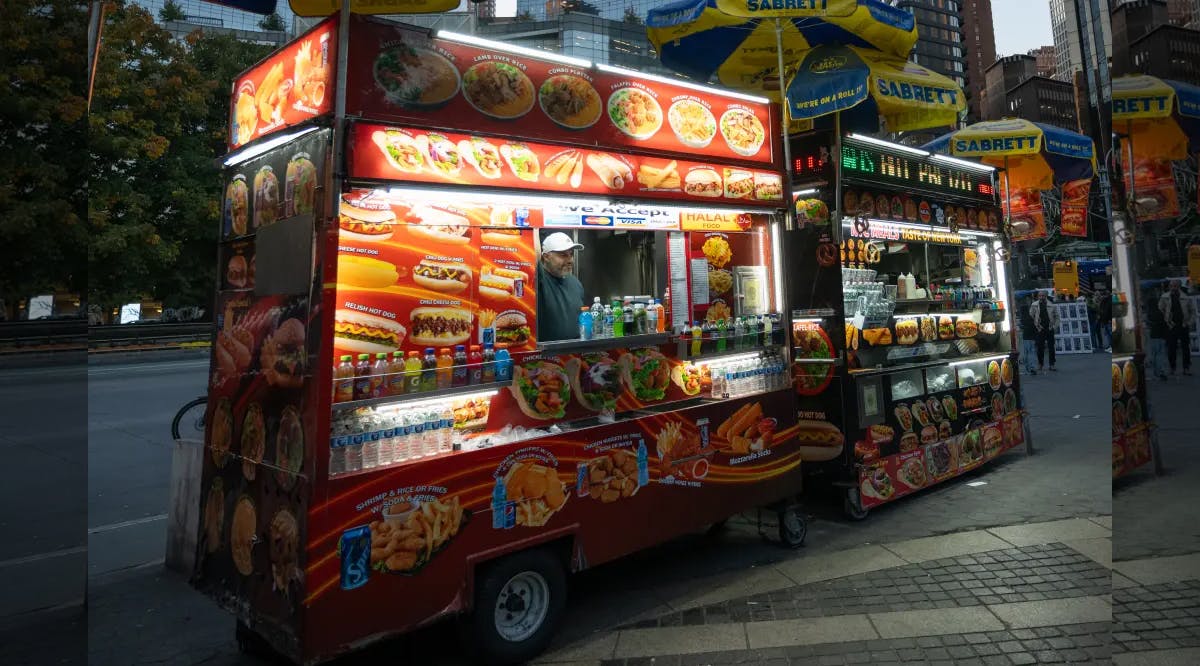 NYC Street Vendors Cheer Hamas Terrorism on Israel: 'Leave Our Land'
Their views are hard to swallow. New York City's omnipresent halal and other street vendors expressed near universal support for Hamas with many telling American media that the terror group's October 7 attack in Israel which killed more than 1,400 people was justified.
"I am Muslim. I am Egyptian. We support Gaza," declared a Columbus Circle vendor who would only provide his first name, Ahmed. "Hamas no attacks Israel. Hamas defends herself. Hamas is self-defense, to protect Islam," he continued. "Leave our land. No place to Jewish. Israel must leave."
When asked if Hamas' attacks in Israel were a "good thing" — Ahmed responded yes. "I support Palestine and Hamas army is Palestine and she defend her land. Our land." Times Square vendor Mahmahoud El-Ser, 25, similarly said: "I am so so sorry for Gaza and the people of Gaza. F–k terrorism of Israel. Inshallah one day Gaza is free."
About 57% of American Muslims said they believed Hamas "was justified in attacking Israel as part of their struggle for a Palestinian state," according to a survey from Cygnal.
Meanwhile, hundreds of pro-Palestinian protesters forced the temporary closure of Grand Central Terminal during the Friday evening rush, on October 27, as they staged a massive sit-in inside the station's concourse — leading to dozens of arrests. (NYP / VFI News)
The suggestions, opinions, and scripture references made by VFI News writers and editors are based on the best information received.

Want to see more from VFI? Follow us on Facebook: https://www.facebook.com/visionforisrael and hit "like" if you like us!