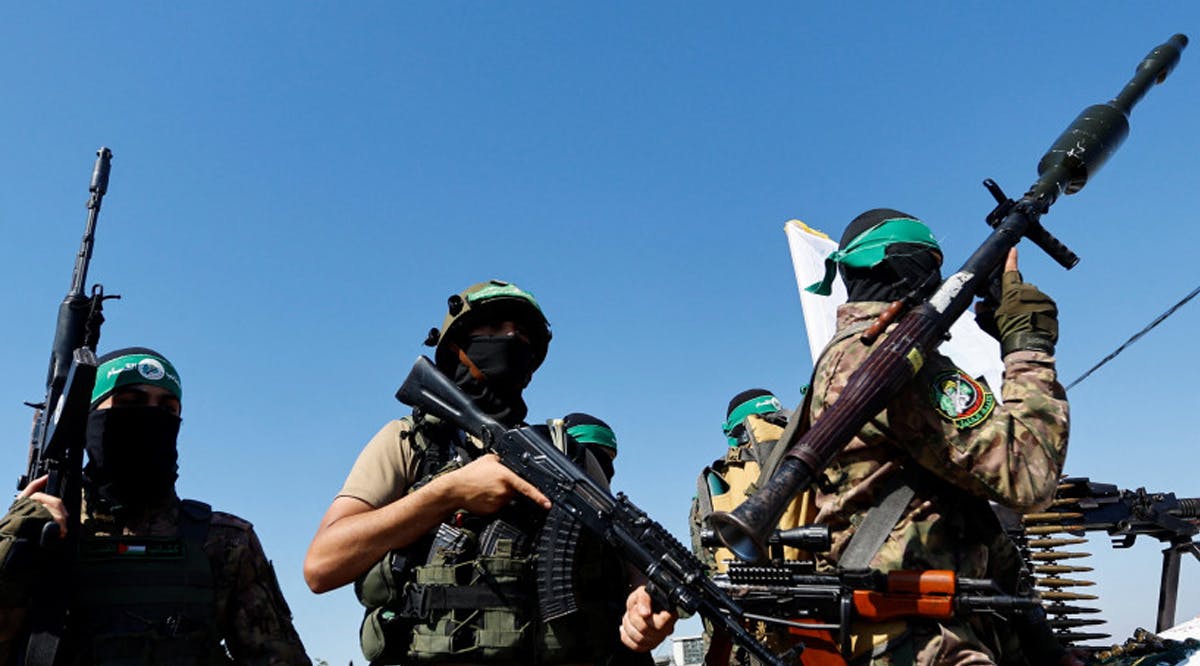 Hamas Issues Terror Threat to Israel: 'We Will Return to the Intifada'
Saleh al-Arouri, Deputy Head of Hamas' political bureau, met in Beirut on Saturday, September 16, with a delegation from the leadership of the Popular Front for the Liberation of Palestine - led by its Deputy Secretary-General, Jamil Mazhar.
The two called on Hamas and the Popular Front to escalate their opposition against Israel. The two factions also called on the Palestinian Authority leadership to "return to the intifada to achieve national unity and the settlement of the Palestinian home on national and democratic bases."
Both sides reviewed the developments of the two organizations' goals. The meeting also discussed the situation in the Ain al-Hilweh, a Palestinian refugee camp in Lebanon, shortly after the clashes stopped.
They confirmed their support for all parties to stabilize the ceasefire in the area. The two factions emphasized that internal fighting must be prohibited, and the non-use of weapons in resolving conflicts in the Palestinian camps.
Last month, Arouri threatened regional warfare against Israel, to which Prime Minister Benjamin Netanyahu said that Hamas and Iran would pay "full price" for their terrorist attacks against Israel. Arouri also said the Israeli government would "suffer a resounding defeat". (JPost / VFI News)
"God, we ask that You protect us from terrorists and that You assist our defense forces in ensuring that terrorist organizations will face justice for their crimes. We trust that our leaders will be able to continually shield our citizens and establish peace in Israel."
The articles included in this publication do not necessarily reflect the views or opinions of Vision for Israel. We try to provide accurate reporting on news pertinent to Israel, the Middle East, the diaspora, and Jewish issues around the world—and we hope that you find it both informative and useful for intercessory prayer.