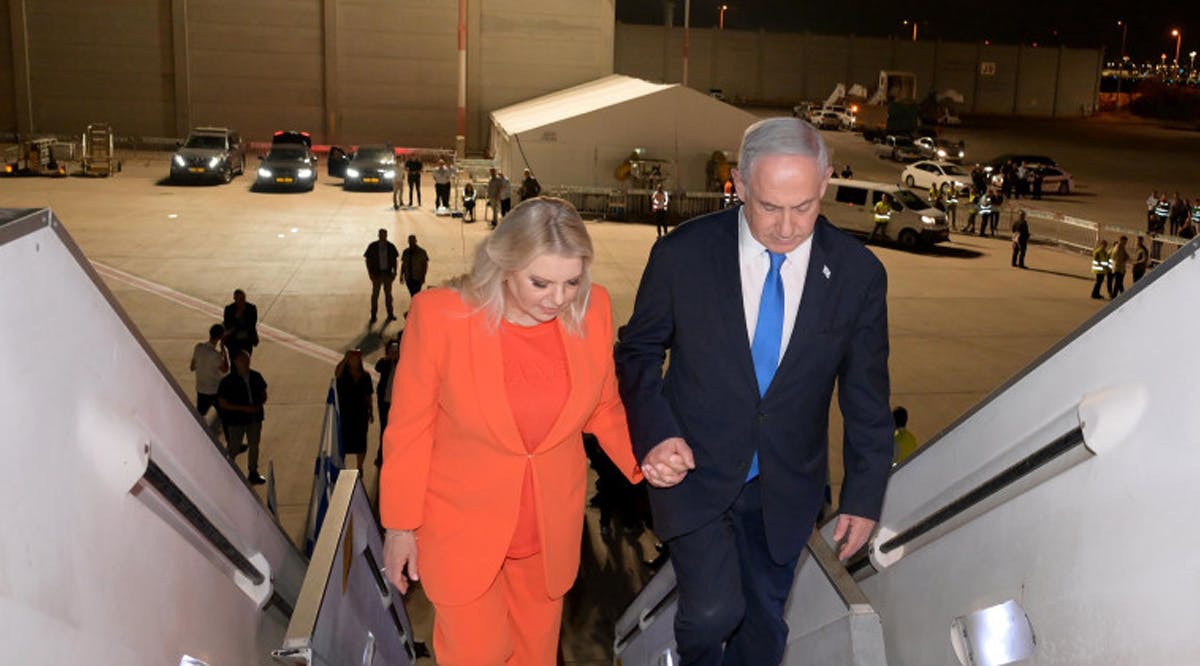 Netanyahu Heads to US, Will Meet Biden and Musk
Prime Minister Benjamin Netanyahu took off Sunday night, September 17, on his first official trip to the United States since the formation of his government approximately nine months ago.
Following a two-day Rosh Hashanah holiday, Netanyahu and his entourage departed for the airport. The highlight of his visit is anticipated to be his address at the United Nations (UN) General Assembly on Friday morning Eastern Time.
"I am now leaving for the UN General Assembly where I will represent Israel before the nations of the world," the prime minister said as he boarded the plane. "I will also meet with many world leaders, especially President Biden, with whom I will discuss – first and foremost, but among other topics – Iran and expanding the circle of peace."
During his visit, Netanyahu is expected to hold meetings with several additional international leaders, including German Chancellor Olaf Schulz, Turkish President Recep Erdogan, Ukrainian President Volodymyr Zelensky, South Korean President Yoon Seok-Yeol, UN Secretary-General Antonio Guterres, and others.
One of the most intriguing aspects of this visit is Netanyahu's expected meeting with the unconventional US billionaire Elon Musk, who, among other ventures, owns X (formerly known as Twitter). Netanyahu plans to discuss potential investments in Israeli companies with Musk. (JPost / VFI News)
"Lord, we ask that You bless Netanyahu's visit to the US. Give him clear words that will speak to and prompt Israel among the nations."