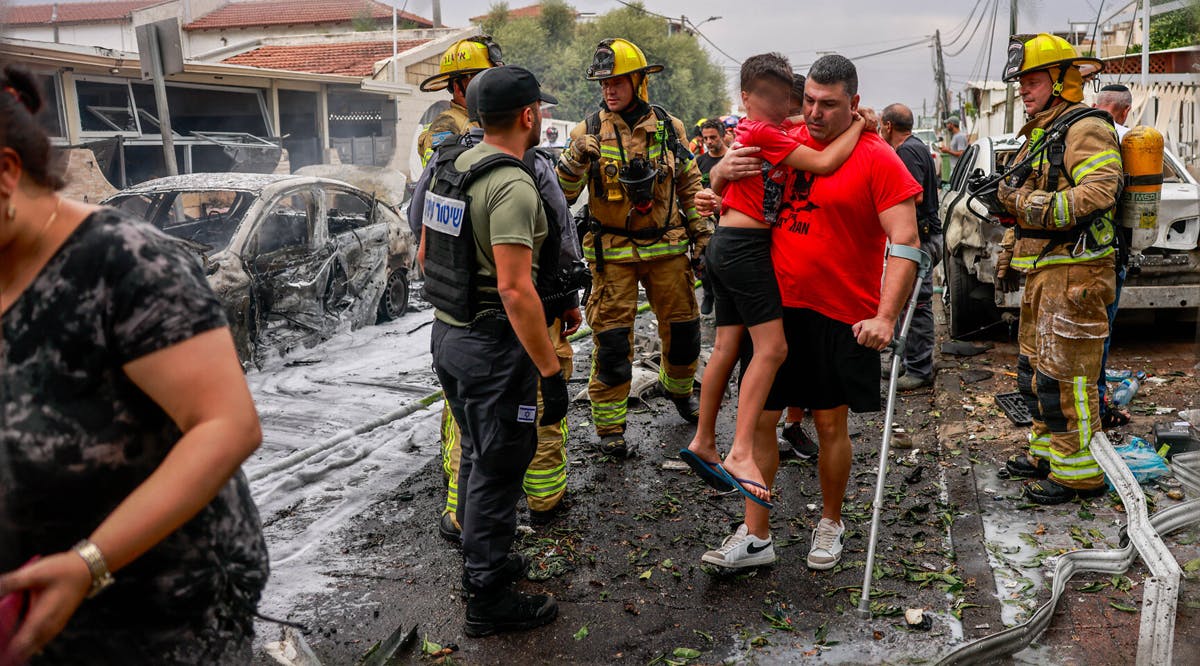 Heavy Rocket Fire on Central, Southern Israel; 300,000 Reservists Mobilized in 48 Hours
Five people were wounded on Monday, two of them seriously, as heavy barrages of rockets were fired by terrorists in the Gaza Strip at towns in southern and central Israel, including one that exploded near Ben Gurion International Airport.
The military's spokesman Daniel Hagari said Monday, October 9, that Israeli troops have regained control of all towns on the Gaza border, but that terrorists may remain in Israeli territory. A short time later, the Israel Defense Forces said troops killed a Palestinian terrorist in Kibbutz Kfar Aza, close to the border with the Gaza Strip.
Hagari said the army has evacuated 15 out of 24 towns on the border and will continue to evacuate the others over the course of Monday, but that the town of Sderot will not be evacuated at this stage. Additionally, Hagari claimed some 4,400 rockets have been launched toward Israel since the fighting started on Saturday morning.
Regarding the draft of reservists, Hagari said the IDF "has never mobilized so many reservists so quickly — 300,000 reservists in 48 hours." This is the largest mobilization since the 1973 Yom Kippur War when Israel called up 400,000 reservists. (TOI / VFI News)
"God, we ask that You help our defense forces act as quickly and efficiently as possible in protecting our people and land. We pray for the safety of all of our soldiers and we hope that they will manage to thwart any incoming attacks, as well as capture the terrorists that have been wreaking havoc in Israel since Saturday."