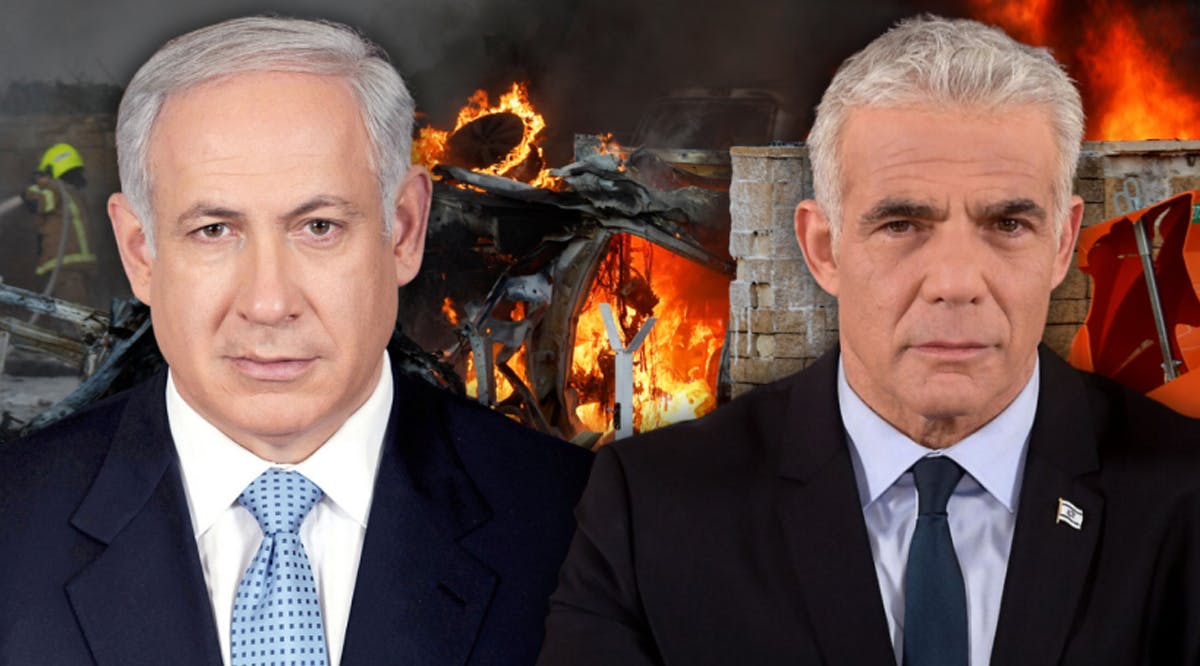 Netanyahu Offered Yair Lapid and Gantz Entry into A 'Broad Emergency Government'
Prime Minister Benjamin Netanyahu extended an invitation to opposition leader Yair Lapid and former defense minister Benny Gantz to join an emergency government to manage the war, following Hamas' attack on Israel.
This comes after Gaza-area residents claimed that hours after the infiltrations took place, there was no sign of Israeli security forces and that they felt abandoned.
In a statement on Saturday evening, Lapid expressed his openness to joining such an emergency government. Lapid began his statement by offering condolences to the families of the victims and wishing the wounded a speedy recovery. He also urged citizens to follow the instructions of the security forces.
"I'm not currently focused on assigning blame or questioning our preparedness. This is neither the time nor the place. We must stand united against our adversaries. Israel is at war," he said. "Israel needs the guidance of a skilled, seasoned, and accountable government. I am confident that former defense minister [Benny] Gantz would also align with such an administration. Israel faced a severe setback today," Lapid added.
Gantz later met with Netanyahu to discuss the possibility and subsequently considered the option. After their conversation, he convened with members of his National Unity party.
Yisrael Beytenu chairman and former defense minister Avigdor Liberman also said he will join the current government if Prime Minister Benjamin Netanyahu — together with the defense minister and IDF chief of staff — "stand in front of the cameras and inform the Jewish people" that the government intends to "eliminate the Hamas terror organization and all its terrorist leaders," and will not suffice with anything less. (JPost / VFI News)