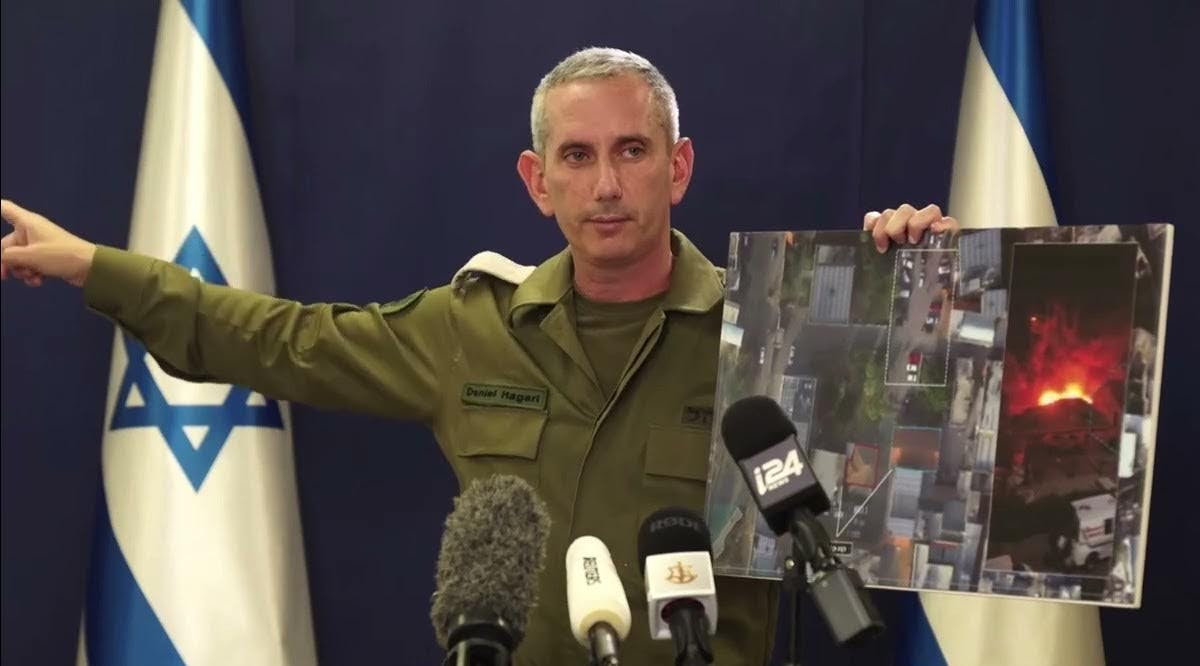 Hamas Beats up Residents Trying to Get Food, Prevents Shifa Hospital from Receiving Fuel from Israel
Israeli media aired footage it says was sent by a Gaza resident, showing Hamas officials beating up civilians and preventing them from accessing a truckload of food sent as aid to the civilian population. The report says that after this was filmed, the Hamas operatives took away the food for the terror group's own purposes.
Further, after Israeli security forces delivered 300 liters of diesel fuel to Shifa Hospital in Gaza early Sunday morning, November 12, they later received intelligence indicating that Hamas had intercepted the delivery.
The IDF released three separate recordings of the event. Among them was a call between an IDF officer and a senior Gazan health official who said that Yousef Abu-Al Rish, the deputy health minister in Gaza, forbade the hospital from receiving the fuel.
IDF Spokesperson R.-Adm. Daniel Hagadi also said that the military would help evacuate babies from the hospital, at the request of the staff at Shifa. Israel has said doctors, patients, and thousands of evacuees who have taken refuge at hospitals in northern Gaza must leave so it can tackle Hamas terrorists who it says have placed command centers under and around them. (TOI / VFI News)
"God, we pray that You extend Your generous shield of protection upon the Gazan civilians who are in dire need of help. We hope that they will be safe regardless of the place they are currently residing in and that the Hamas terrorists will not be able to hurt them anymore. We pray that You bring of all hostilities to an end and bring about an end to the war so that all civilians can rebuild their lives in peace."