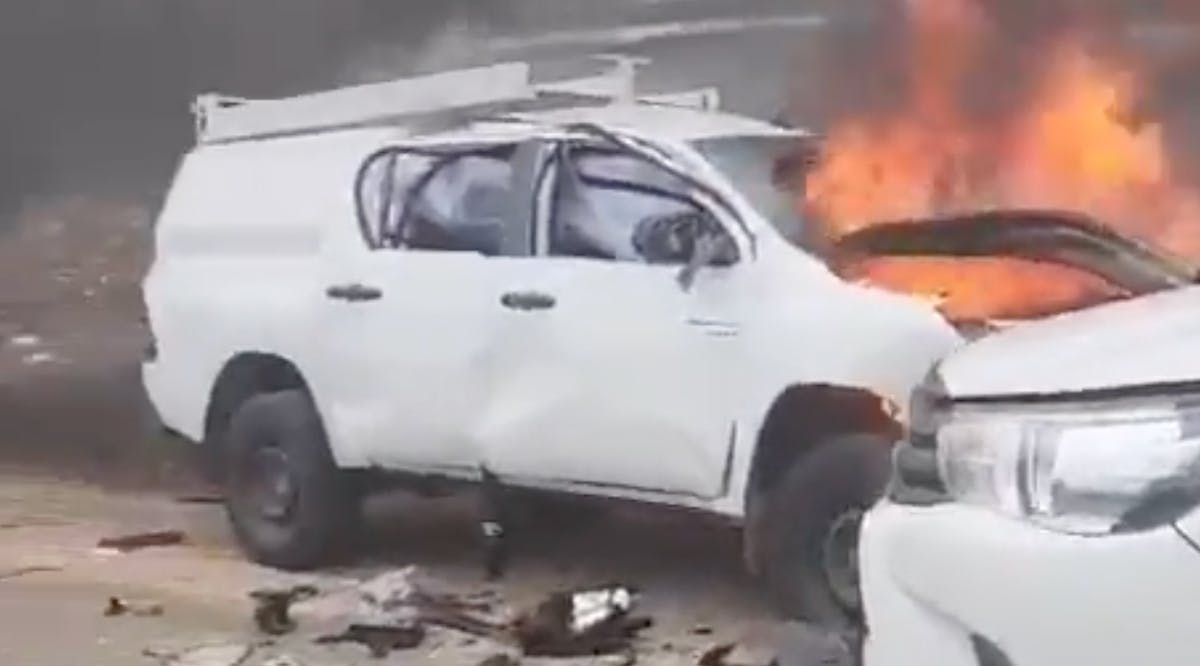 Several Civilians Wounded in Anti-Tank Guided Missile Attack from Hezbollah
Several civilians were wounded in an anti-tank guided missile attack from Lebanon, according to the IDF. The missile struck several civilian vehicles near the northern community of Dovev, close to the border.
The Israel Electric Corporation said that its employees were wounded in this attack; it said the workers were close to Moshav Dovev, working to repair power lines damaged by previous fire from Lebanon to ensure electricity supply to the area. One person was injured critically and a number were wounded seriously.
The Lebanese Hezbollah terror group claimed responsibility for the attack. In a statement, the terror group falsely claimed it hit soldiers installing surveillance equipment.
The IDF has said it is responding with artillery shelling toward the source of the missile fire. Separately, the IDF said it struck a cell in southern Lebanon preparing to launch rockets or missiles at Israel. Also, overnight, an IDF drone hit an anti-tank missile squad in southern Lebanon preparing to carry out an attack near Metula.
Two more cells that launched mortars from Lebanon at areas near the communities of Manara and Yir'on were also struck, according to the IDF. Further, the IDF said seven soldiers were lightly wounded in a mortar attack from Lebanon on the Manara area on Sunday, November 12. All the soldiers were taken to a hospital for treatment.
Meanwhile, the Hamas terror group said that its Lebanon branch launched a barrage of rockets at Haifa, Nahariya, and nearby towns on the Lebanon border. (TOI / VFI News)
"God, we pray that You protect all of our borders and that You give strength to our soldiers and lead them to victory. We pray for all the Israeli civilians and soldiers who were wounded during yesterday's attacks and we hope that they will have a swift, full recovery. May You help us bring the perpetrators of these vile terrorist attacks to justice."
The articles included in this publication do not necessarily reflect the views or opinions of Vision for Israel. We try to provide accurate reporting on news pertinent to Israel, the Middle East, the diaspora, and Jewish issues around the world—and we hope that you find it both informative and useful for intercessory prayer.