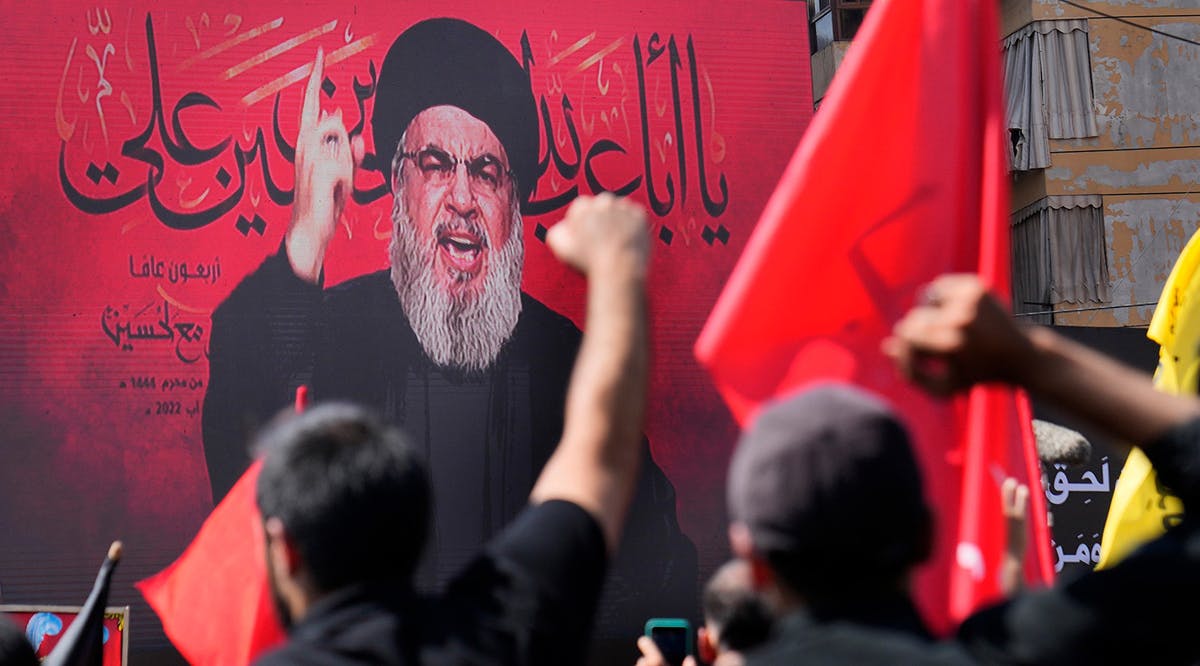 Hezbollah Backers Praise Rushdie Attack, Highlighting Lebanese Shiite Divisions
The stabbing of author Salman Rushdie has laid bare divisions in Lebanon's Shiite Muslim community, pitting a few denouncing the violence against fervent followers of the Iran-backed Shiite terrorist Hezbollah group who have praised the attack. One Rushdie defender received death threats.
The attack struck close to home among Lebanon's Shiites. The assailant, 24-year-old Hadi Matar, is a dual Lebanese-US citizen, and his father lives in a village in Hezbollah-dominated southern Lebanon. Matar's mother has said she believes her son's visit to the village of Yaroun in 2018 turned him into a religious zealot.
The religious edict, or fatwa, urging Muslims to kill Rushdie was issued in 1989 by Iran's then-spiritual leader, Ayatollah Ruhollah Khomeini, who accused the author of blasphemy for his portrayal of the Prophet Muhammad in the novel "The Satanic Verses."
Iran, a close Hezbollah ally, has praised the attack, but denied direct involvement. Hezbollah officials have been tight-lipped since the attack on the 75-year-old Rushdie as he was about to give a lecture in western New York. A Hezbollah official declined to comment when contacted by a media outlet. (TOI / VFI News)
"I will listen to what God the Lord says; he promises peace to his people, his faithful servants— but let them not turn to folly." - Psalm 85:8