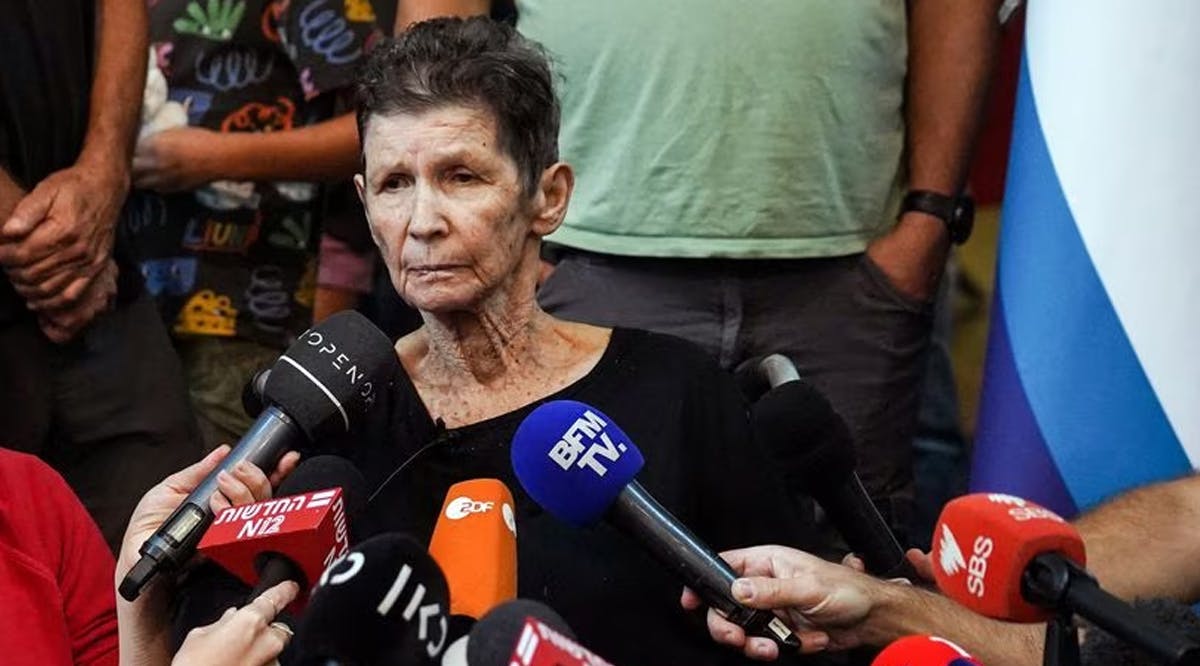 Freed Israeli Hostage Speaks Out About Terrifying Hamas Capture, Describes 'Spiderweb' of Tunnels
One of the two Israeli hostages released Monday, October 23, by Hamas, is now speaking out about her time as a captive of the Palestinian terrorist group, describing a "spiderweb" of tunnels underneath the Gaza Strip where she was fed only one meal of cheese and cucumber per day.
Yocheved Lifshitz, 85, was taken from Israel on October 7 alongside her 83-year-old husband Oded, who still remains held inside the Gaza Strip, and was released with Nurit Cooper, 79. The IDF and Egypt are reported to have played a key role in their release.
Lifshitz said civilians beat her once she was brought into Gaza before being moved into an extensive tunnel system where Hamas did provide hostages with some medicine, medical treatment, and hygiene supplies, according to American media correspondent Trey Yingst.
"They went wild in the kibbutz, they kidnapped me, they laid me on the side of the motorcycle and drove on the plowed fields towards Gaza. During this time, they took my watch and my jewelry, and the Shabab beat me with sticks," Lifshitz said.
"There was no difference between elderly and youth, and they kidnapped them all. On the way, while I lay on the motorcycle, they hurt me a lot. They didn't break my ribs but it made it very hard for me to breathe."
Prior to their capture from their home in the Nir Oz kibbutz near the Israel-Gaza border, Yocheved and her husband were activists who helped sick Gazans receive medical care in Israel, her grandson Daniel Lifshitz told British media. "They are human rights activists, peace activists for all their life." (FN / VFI News)
"God, we ask that You help with the release of all people who are currently being held hostages by Hamas. We pray that they will be returned to their families as soon as possible and that they will receive the medical treatment they need to fully heal. We ask that their abductors and tormentors will soon be arrested and receive just punishment for their vile crimes against children, women, and the elderly."