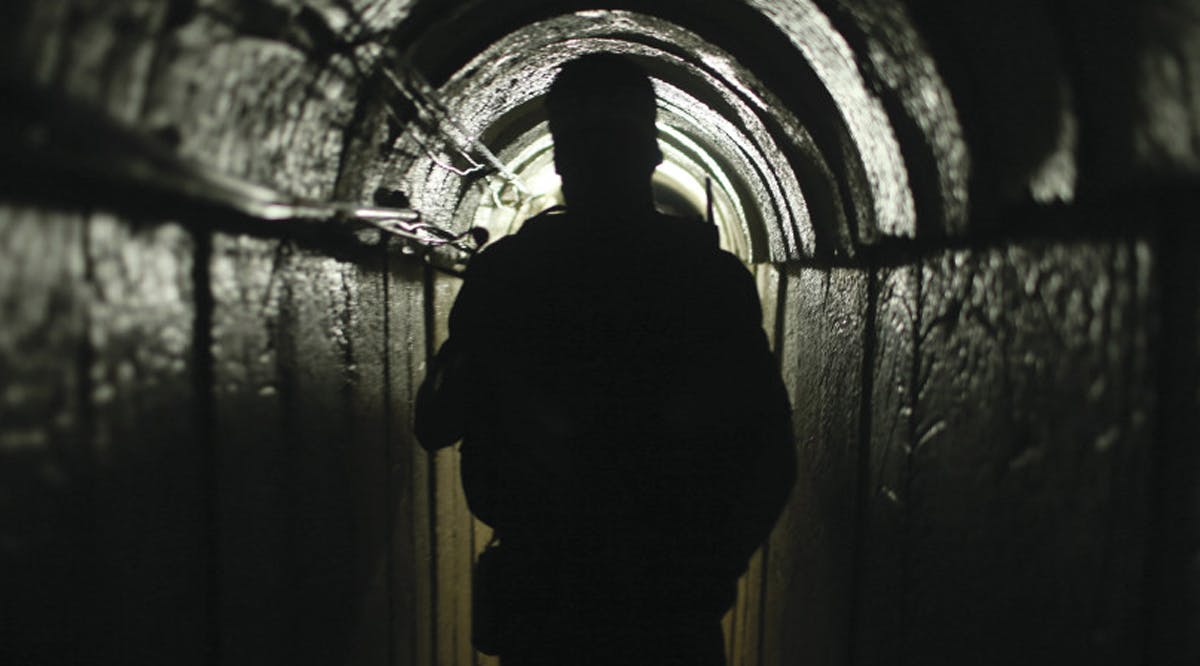 IDF Takes out Hamas Tunnel to Coastline
Since Monday, October 23, the IDF has struck over 400 terror targets and killed several Hamas commanders and numerous operatives preparing attacks. In a widescale operation to dismantle Hamas' terrorist capabilities, the IDF struck dozens of Hamas gunmen preparing to fire rockets and carry out terror attacks.
IDF fighter jets struck dozens of terror infrastructure and Hamas staging grounds in the neighborhoods of Shuja'iyya, Shati, Jabalia, Daraj Tuffah, and Zaytun. In addition, an IDF aircraft struck a Hamas operational tunnel shaft which gave terror operatives quick access to the coastline.
Further, overnight, IDF aircraft struck command centers used by Hamas operatives and staging grounds located in mosques used by Hamas. The deputy commanders of the Nuseirat, Shati, and Furqan battalions were killed in the strike. Since the beginning of the war with Hamas, the IDF, directed by the Shin Bet, has eliminated five commanders of the Hamas Aerial Array and a surface-to-air missile launching cell.
The Hamas Aerial Array operates a variety of weapons against the State of Israel. The array took a significant part in the attack against Israel at the start of the war, and in recent days the IAF has eliminated several commanders in the array.
The commanders of the array who were eliminated are Murad Abu Murad - Commander of the Hamas Aerial Array in Gaza City, Moed' Abdel Rahman - Head of Hamas Training Portfolio in Gaza City, Othman Hamdan - Aerial Defense Officer of Hamas' Zabra Tel Elhua Battalion, Machud El Rifi - Hamas Weapons Supply Manager in Gaza City and Essan Shalouf - Head of Training for the Hamas Aerial Defense Array in northern Gaza. (INN / VFI News)
"God, we ask that You bring a quick end to the war in Israel. We thank You for allowing our defense forces to eliminate known terrorists and we pray that they will be equally successful with the entire organization as well. We hope that Israel will be a safer country without terrorists operating against it."
The articles included in this publication do not necessarily reflect the views or opinions of Vision for Israel. We try to provide accurate reporting on news pertinent to Israel, the Middle East, the diaspora, and Jewish issues around the world—and we hope that you find it both informative and useful for intercessory prayer.