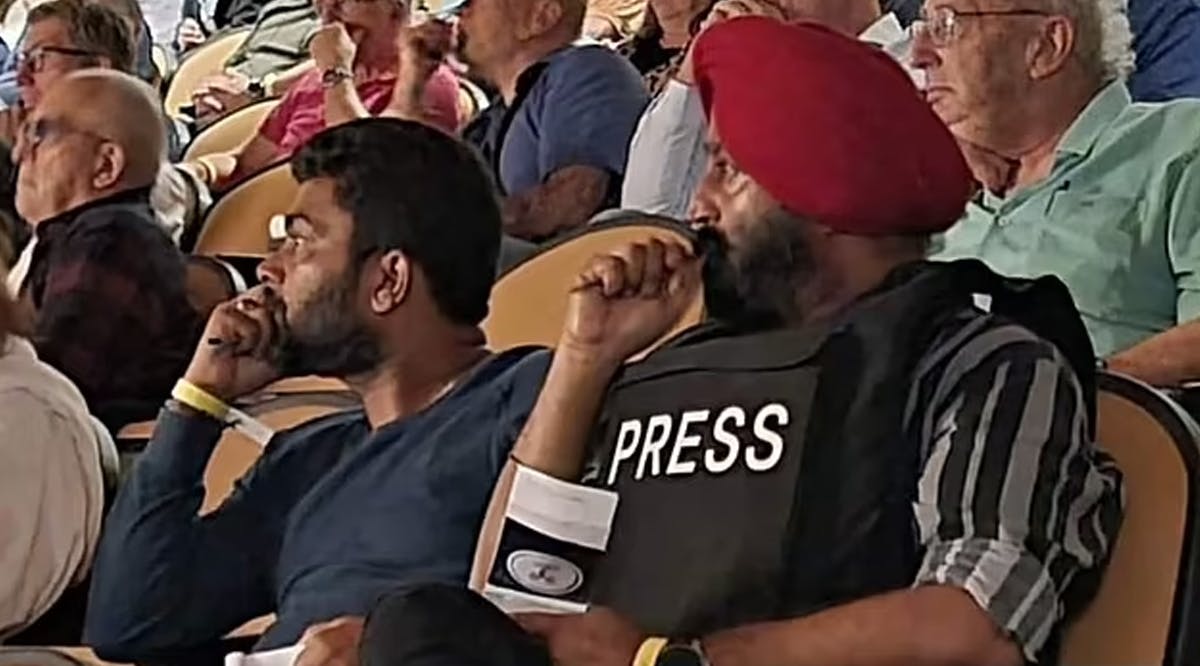 Journalists Who Watched Israeli Compilation of Hamas Terror Footage Reveal How It Left Them Horrified
Journalists who attended an IDF screening of a 45-minute-long montage of Hamas murdering, torturing, and abducting Israeli civilians have told of the horrors with which they were confronted.
The lengthy compilation, pieced together from material recorded by Hamas gunmen on bodycams and smartphones, was shown by the IDF to a closed pool of journalists in Tel Aviv on Monday, October 23.
One journalist said audience members began weeping as they sat in their chairs, while others whimpered "Make it stop" after a matter of minutes. "There is no moment of redemption in the footage," he said. "After the video was done, we were allowed to go outside... I had to sit down. I leaned against a wall and cried."
Another journalist said some audience members were heard retching and heaving - a violent, involuntary response to the level of evil and gore on display. "I certainly hope I never see any of the extra footage again," he wrote.
By all accounts, the footage was stuffed with clip after clip of civilians being shot, stabbed, tortured, and burned. Their corpses were arranged for all to see - bound, gagged, and riddled with bullet holes and knife wounds. One young girl was seen hiding under a desk, waiting as the terrorists decided what her fate would be. Moments later they decided to gun her down from point-blank range.
The full unedited footage will not be shared with the public, Israel says, unless all of the families of those killed within view it and give permission, meaning it is unlikely the whole clip will ever be released to the world. (DM / VFI News)
"The Lord saw how great the wickedness of the human race had become on the earth, and that every inclination of the thoughts of the human heart was only evil all the time." - Genesis 6:5