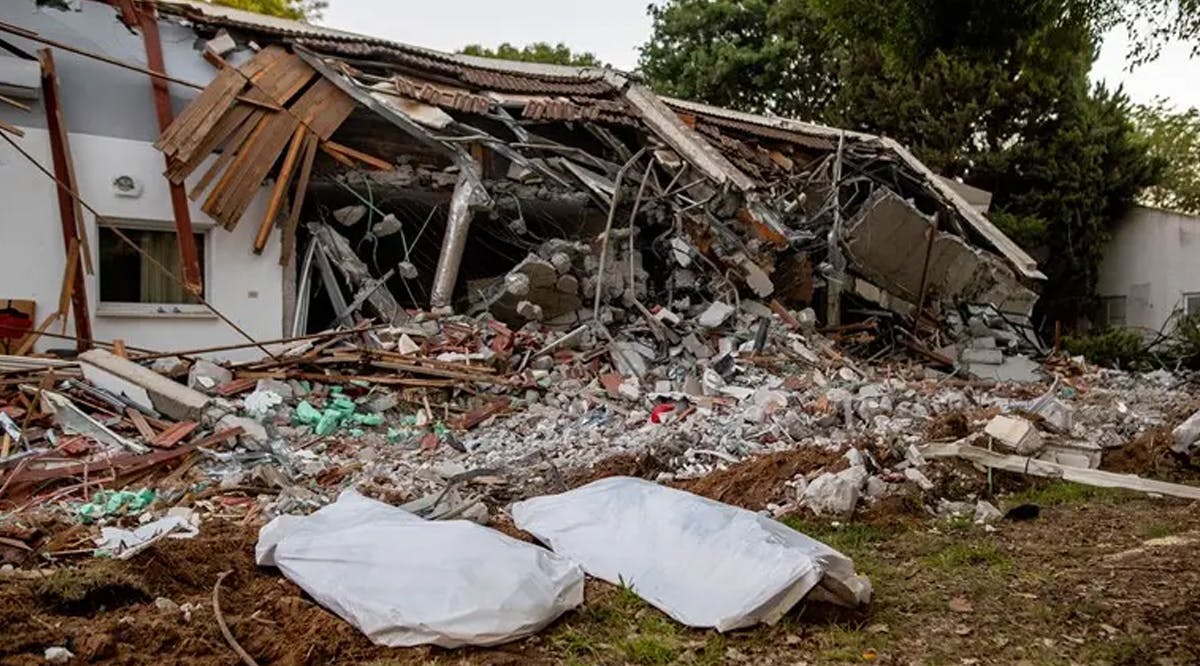 The Terrorists' Confessions: We Beheaded People, Set Fire to Houses with People Inside
The Shin Bet and Israel Police published a joint statement Monday, October 23, summarizing the results of the investigation so far into the Hamas massacre of over 1,400 people in southern Israel on October 7, Simchat Torah.
The investigation revealed how Hamas encouraged the murder of men, women, and children of all ages, as well as the taking of hostages back to Gaza. From the interrogation of six terrorists who were captured in the wake of the massacre, it was discovered that Hamas offered significant financial incentives to anyone who successfully kidnapped an Israeli, with abductors promised $10,000 and a free apartment.
The detainees also stated that "the instructions were to kidnap elderly women and children," and "to clear the houses, and kidnap as many prisoners as possible." Meanwhile, the senior commanders of Hamas hid in bunkers in Gaza while sending their men to kill, be killed, or be captured in Israel.
One detainee described how he shot a dog in one of his victims' houses. Another described how he and his fellow terrorists grabbed a 15-year-old girl from her home and took a selfie with their captive before putting her on a motorcycle to Gaza. One detainee said: "There was a body lying on the floor, I shot her. The commander shouted at me why I was wasting bullets on her body. We finished killing and then before we finished we burned down two houses with their occupants inside." (INN / VFI News)
"God, we ask that You bring comfort and peace to the families who have lost their loving members during the vicious terrorist attacks since October 7. We offer our sincerest condolences to them and acknowledge that their pain from the unimaginable losses will persist for a long time. We just pray that they will be able to restore their lives and honor the memories of the deceased dearly for the years to come."