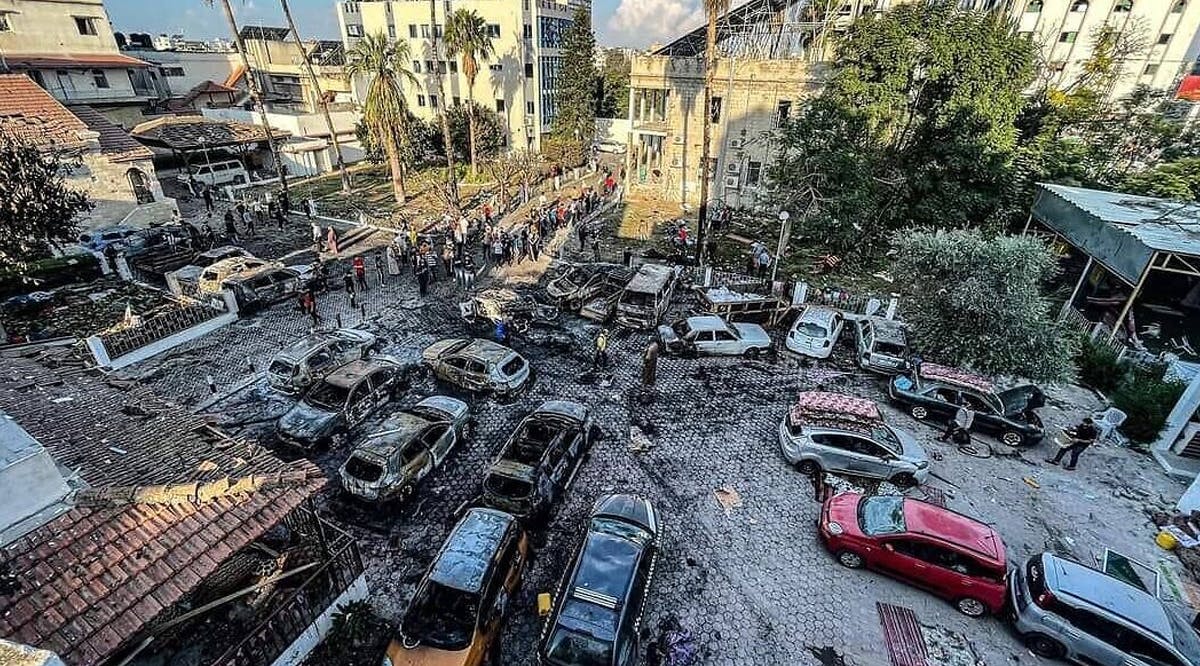 IDF Official Statement: It Is Clear that the IDF Did Not Strike the Hospital in Gaza
The IDF Spokesperson officially confirmed on Tuesday night, October 17, that the IDF did not attack the Ahli Baptist Hospital in central Gaza and that the explosion was caused by an Islamic Jihad rocket.
"Following an additional review and cross-examination of the operational and intelligence systems, it is clear that the IDF did not strike the hospital in Gaza," the IDF Spokesperson's Unit said in a statement. "The hospital was hit as a result of a failed rocket launched by the Islamic Jihad terrorist organization."
"The terrorist organizations within the Gaza Strip fire indiscriminately toward Israel. Since the beginning of the war, approximately 450 rockets launched toward Israel have fallen within Gaza, endangering and harming the lives of Gazan residents," the statement said.
The IDF also published a photograph from the IDF launch identification system. Earlier, the IDF announced that the initial investigation into the explosion at the hospital, where Hamas claims as many as 500 people were killed, was caused by an Islamic Jihad rocket that misfired and struck the hospital and not by an Israeli airstrike.
The IDF's initial statement said that "an analysis of IDF operational systems indicates that a barrage of rockets was fired by terrorists in Gaza, passing in close proximity to the Al Ahli hospital in Gaza at the time it was hit."
"Intelligence from multiple sources we have in our hands indicates that Islamic Jihad is responsible for the failed rocket launch which hit the hospital in Gaza," the statement added.
Prime Minister Benjamin Netanyahu commented on the explosion at the hospital in Gaza and wrote, "The entire world should know: It was barbaric terrorists in Gaza that attacked the hospital in Gaza, and not the IDF. Those who brutally murdered our children also murder their own children." (INN / VFI News)
"God, we ask that You protect our people, as well as innocent Gazan civilians from terrorist attacks. We pray that You stop the terrorists from hurting even their own people amid their bloodlust and urge to complete their nefarious plans. We offer our sincerest condolences to the families of the deceased and we pray for the full recovery of the unarmed citizens who were wounded by yesterday's vicious attack. We hope that they all receive proper treatment and recover as soon as possible. We also pray that You help the international community realize who the real culprit of this horrifying attack was so that the slandering of Israel will come to an end."
The articles included in this publication do not necessarily reflect the views or opinions of Vision for Israel. We try to provide accurate reporting on news pertinent to Israel, the Middle East, the diaspora, and Jewish issues around the world—and we hope that you find it both informative and useful for intercessory prayer.