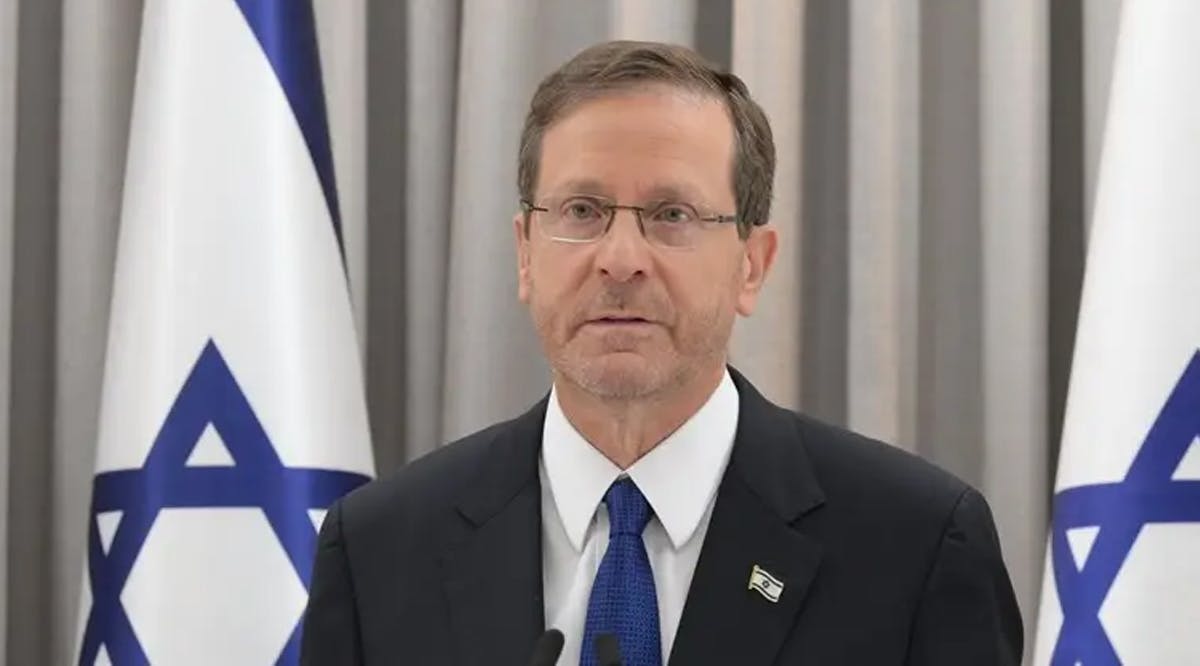 President Herzog: Shame on the Media Who Swallow the Lies of Hamas and Islamic Jihad
President Isaac Herzog commented on Tuesday evening, October 17, on the explosion at a hospital in Gaza which was blamed on Israel, even though it was caused by an Islamic Jihad rocket which was misfired.
"An Islamic Jihad missile has killed many Palestinians at a Gazan hospital - a place where lives should be saved," said Herzog. "Shame on the media who swallow the lies of Hamas and Islamic Jihad - broadcasting a 21st-century blood libel around the globe," he added.
"Shame on the vile terrorists in Gaza who willfully spill the blood of the innocent." "Never before has the choice been clearer. Israel is standing against an enemy made of pure evil. If you stand for humanity - for the value of all human life - you stand with Israel," Herzog concluded.
Foreign nations and media outlets rushed to blame Israel for the blast almost immediately after Hamas announced that the hospital had been struck. Palestinian Authority chairman Mahmoud Abbas announced three days of mourning in response to the initial report of hundreds killed at the hospital.
A British renowned news network immediately adopted all of Hamas' talking points on the incident, continuing its pattern of bias against Israel.
The Egyptian Foreign Ministry also strongly condemned the "Israeli bombing of the Al-Ahli Al-Mamadani hospital in Gaza which led to the death of hundreds of innocent victims and wounded among the Palestinian citizens in Gaza." (INN / VFI News)
"Whoever conceals hatred with lying lips and spreads slander is a fool. Sin is not ended by multiplying words, but the prudent hold their tongues." - Proverbs 10:18-19