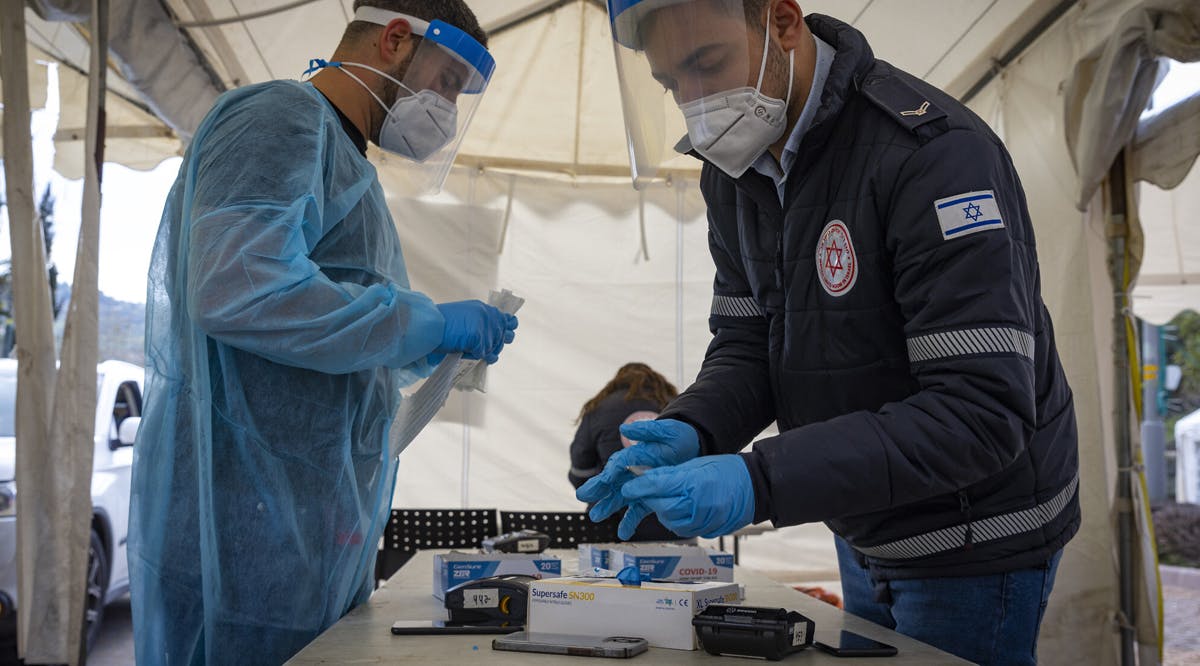 Serious COVID Cases in Israel Drop Below 100 for First Time in Months
The number of serious COVID cases in Israel dropped to 99, according to new data from the Health Ministry released on Monday morning, May 16, marking the first time in months the figure has dipped below 100.
The last time the caseload of seriously ill COVID patients dropped below 100 was December 31.
Out of the 99 cases, 47 patients were reported to be on ventilators and four are connected to an ECMO machine. The drop in serious cases has continued despite Israel lifting its indoor mask mandate on April 24, leaving the requirement for face coverings in place only in hospitals and old age homes and aboard aircraft.
Health Ministry statistics also showed that more than 6.7 million Israelis have received at least one vaccine dose and more than 6.1 million got both shots. Additionally, nearly 4.5 million people have been administered a booster shot, including 807,090 who received a fourth dose.
In further steps to loosen COVID-related restrictions, Health Minister Nitzan Horowitz is reportedly seeking to end the mask requirement for international flights, following a similar decision by the European Union.
The European Union said that it will no longer recommend medical masks be worn at airports and on planes starting Monday, though member states can still require them. (TOI / VFI News)
Heal me, O Lord, and I shall be healed; save me, and I shall be saved, for you are my praise. - Jeremiah 17:14
The suggestions, opinions, and scripture references made by VFI News writers and editors are based on the best information received.

Want to see more from VFI? Follow us on Facebook! Our official Facebook name is Vision for Israel. Follow us there and please hit "like" if you like us.