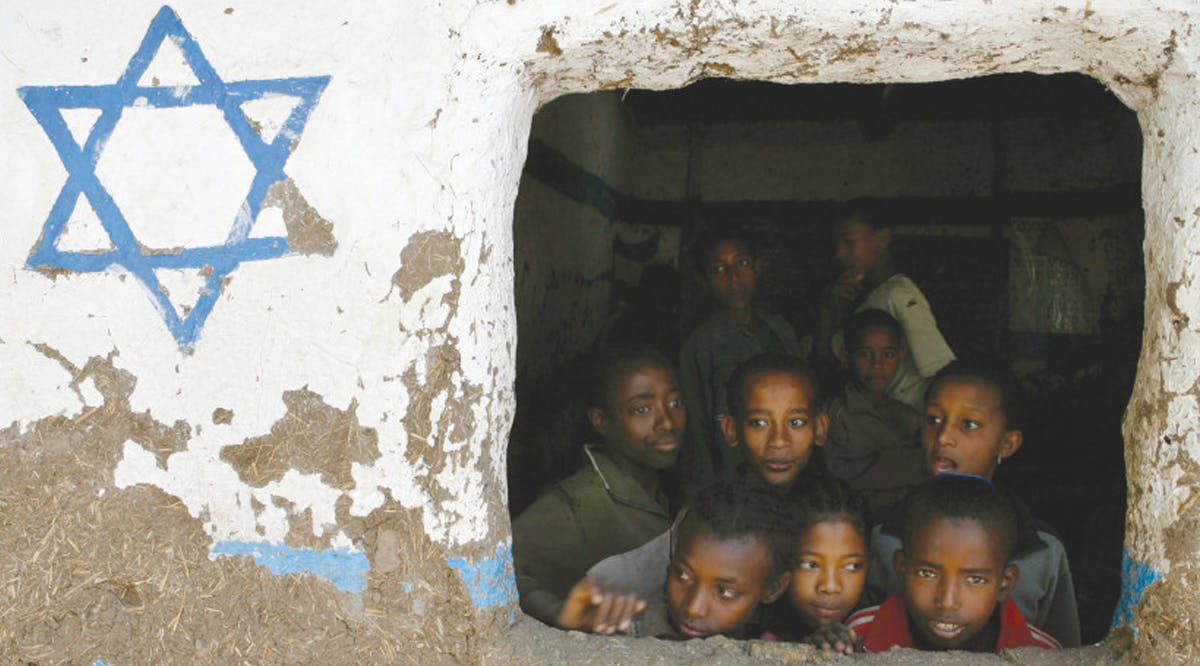 Israel Rescues More than 200 Citizens and Jews from Ethiopia Conflict Region
Israel extracted some 200 citizens and local Jews from conflict zones in Ethiopia Thursday, August 10, the Foreign Ministry and Prime Minister's Office announced, amid fighting in the African country's northern Amhara region.
According to a joint statement, Israel rescued 174 Israelis and Ethiopians eligible to immigrate from the city of Gondar in Amhara, home to thousands of Ethiopians waiting for permission to move to Israel. Another 30 Israelis were rescued from Amhara's capital city of Bahir Dar.
Four flights brought the evacuees to Addis Ababa, from where those immigrating to Israel will travel on to the Jewish state. The flights were organized by the Prime Minister's Office in collaboration with The Jewish Agency.
Prime Minister Benjamin Netanyahu said that "Israel looks after its citizens wherever they are," while thanking those involved for a "quick, silent and most importantly, successful" operation.
Foreign Minister Eli Cohen also hailed the rescue. "The State of Israel will not stand by and will not leave a single Israeli behind. This is the result of successful cooperation and close coordination with the Prime Minister's Office, the NSA, and the Jewish Agency," he said. Cohen also said the Israelis will stay in the Ethiopian capital until deciding to return home or remain in the country. (TOI / VFI News)
"God, we thank You for helping our leaders ensure the safe rescue of the Israeli and Jewish people amid the Ethiopian conflicts. We are also extremely grateful for the swift and harmonious cooperation between the two countries that enabled so many innocent citizens to reach safety. "