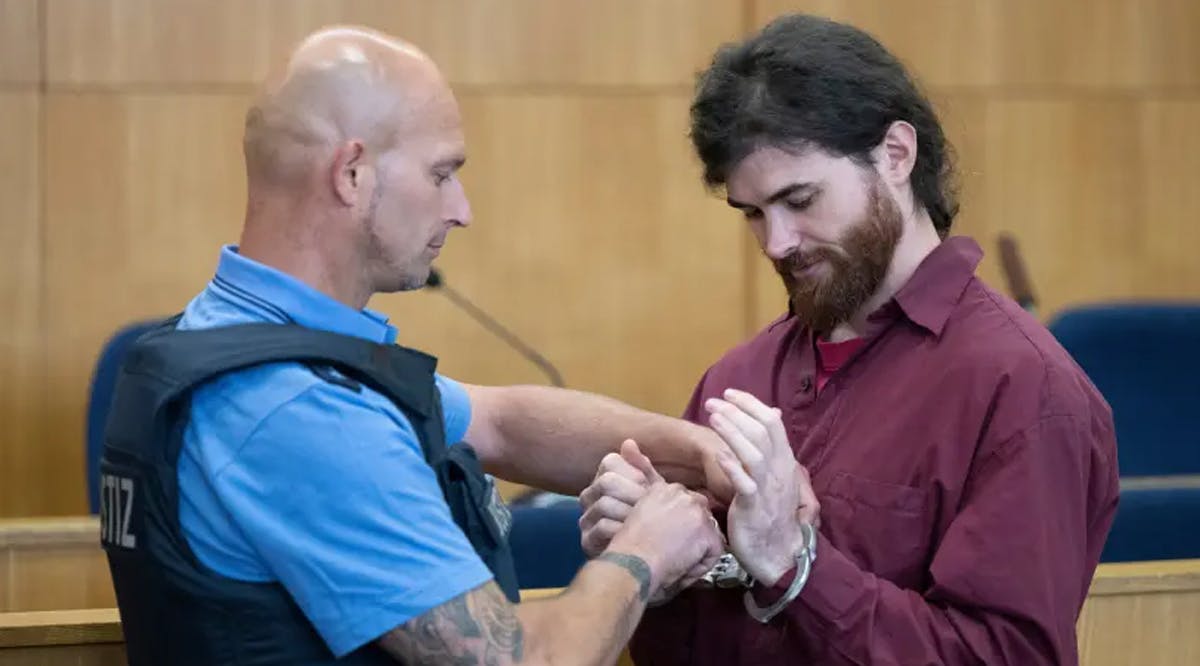 Antisemitic German Military Officer Convicted on Far-Right Terrorism Charges
A German military officer was found guilty on July 15th of plotting to assassinate prominent public figures in an act of far-right terrorism and was sentenced to five and a half years in prison.
1st Lt. Franco A. was first arrested five years ago after he was caught trying to collect a loaded gun at a Vienna airport. Following his arrest, an investigation was launched, spanning three countries and their respective intelligence agencies.
During the investigation, the intelligence operatives discovered that he had adopted a false identity as part of his plan, posing as a Syrian refugee. According to German media, Franco was granted refugee status by Germany in 2016, despite knowing only basic Arabic and not having any identification.
During his trial, Franco claimed that he had assumed the identity of a Syrian refugee in order to find a weakness in Germany's immigration system, and denied the charge that he had used his fake identity to prepare for a "false flag attack,". Also uncovered in the investigation was Franco's connection to a network of far-right police officers and soldiers preparing for the day the social order collapsed, referred to by the group as "Day X." (JPost / VFI News)