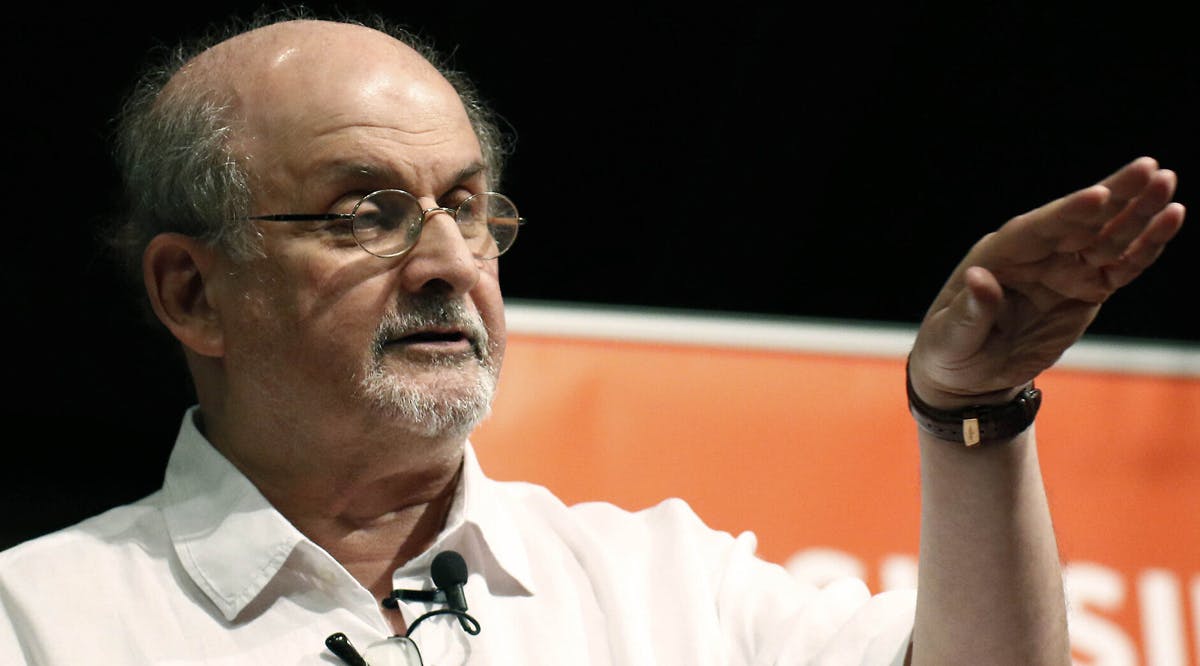 Iran Media Hails Stabbing of 'Apostate' Salman Rushdie, Praises Assailant
Iranian media and hardline supporters of the country's religious leadership hailed Friday's attack in New York state on author Salman Rushdie, who has faced death threats from Tehran for over three decades.
According to his agent, Rushdie was hooked up to a ventilator and may lose an eye due to the assault, in which a suspected Shia extremist stabbed the author numerous times at a literary event in the town of Chautauqua. The suspect was arrested by law enforcement.
Rushdie has been living under threat since Iranian revolutionary leader Ayatollah Ruhollah Khomeini issued a fatwa, or religious decree, calling to kill the author over his 1988 book "The Satanic Verses," which some Muslims considered as disrespectful of the Prophet Mohammed.
Following the stabbing, a quote by Iran's current supreme leader, Ayatollah Ali Khamenei, saying the fatwa was "fired like a bullet that won't rest until it hits its target" was shared widely on social media. (TOI / VFI News)
"God, we ask that you shield your people from attacks against their livelihood and that you heal the ones that have already become victims of such attacks."