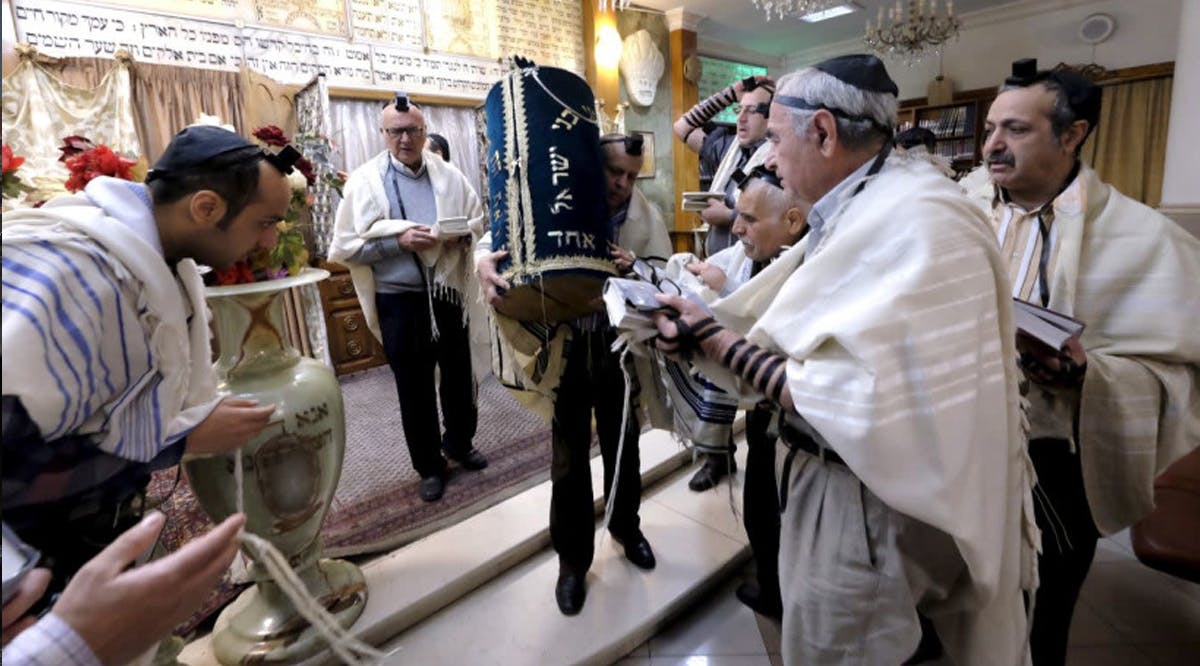 Iran's Jews Warned Against Rosh Hashanah Gatherings Amid Tensions
The Tehran Jewish community urged its members to refrain from publicly celebrating Rosh Hashanah, following escalating tensions in the Iranian capital.
"Worshipers are strongly requested to refrain from stopping and gathering in the streets during Rosh Hashanah and after performing religious duties in synagogues for any reason," the community leaders announced on Telegram.
This comes after the community's announcement of its collaboration with the Greater Tehran police force to ensure the safe observance of Rosh Hashanah against the backdrop of the upcoming one-year anniversary of the death of Mahsa Amini, a young Iranian woman.
According to a message sent to members of the community, in the official Telegram channel, the community members were urged not to participate in the demonstrations in memory of Amini.
Furthermore, in a statement from the Tehran Kilimian Association's public relations team, they expressed gratitude towards the police force for their unwavering support. They remain confident that with collective vigilance and divine assistance, the Rosh Hashanah ceremonies will conclude successfully and without incident. (JPost / VFI News)
"How good and pleasant it is when God's people live together in unity!" - Psalm 133:1
The suggestions, opinions, and scripture references made by VFI News writers and editors are based on the best information received.

Want to see more from VFI? Follow us on Facebook: https://www.facebook.com/visionforisrael and hit "like" if you like us!