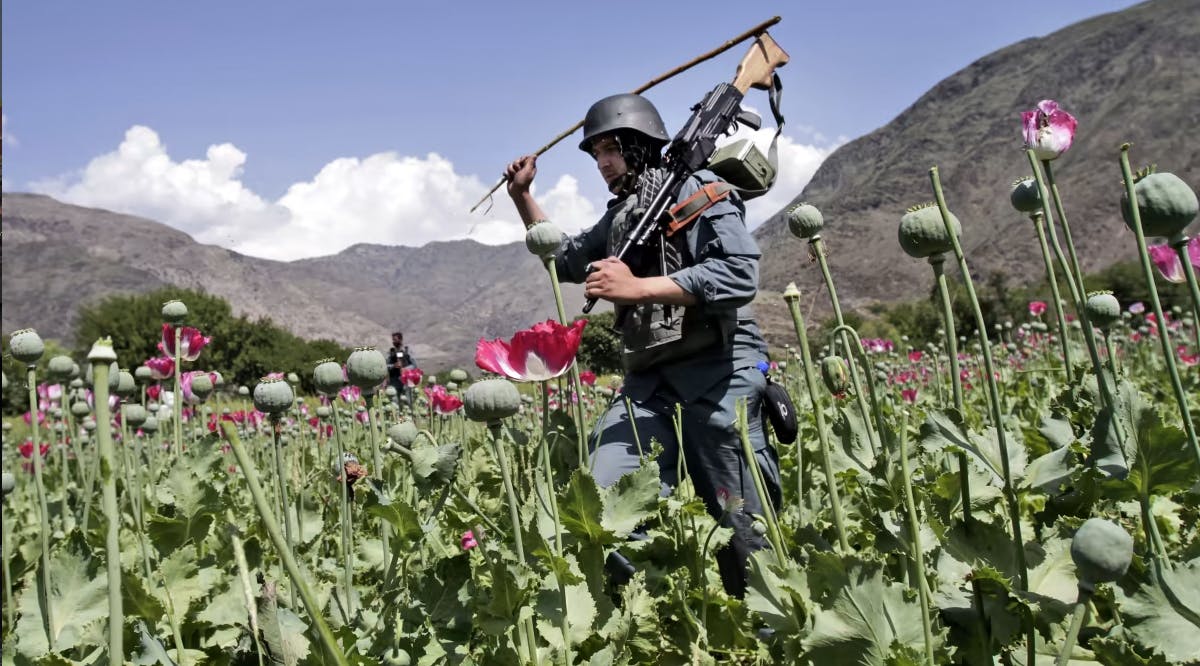 Afghanistan Now World's Fastest-growing Meth Manufacturer Despite Taliban Ban on Narcotics
Afghanistan is the world's fastest-growing maker of methamphetamine, a report from the United Nations drug agency said Sunday, September 10. The country is also a major opium producer and heroin source, even though the Taliban declared war on narcotics after they returned to power in August 2021.
The United Nations' Office on Drugs and Crimes, which published the report, said meth in Afghanistan is mostly made from legally available substances or extracted from the ephedra plant, which grows in the wild.
The report called Afghanistan's meth manufacturing a growing threat to national and regional health and security because it could disrupt the synthetic drug market and fuel addiction. It said seizures of meth suspected to have come from Afghanistan have been reported from the European Union and East Africa.
Annual meth seizure totals from inside the country rose from less than 100 kilograms (220 pounds) in 2019 to nearly 2,700 kilograms (6,000 pounds) in 2021, suggesting increased production, the report said.
Authorities have already destroyed 644 factories and around 12,000 acres of land where prohibited narcotics were cultivated, processed, or produced. There have been more than 5,000 raids in which 6,000 people have been arrested. (NYP / VFI News)