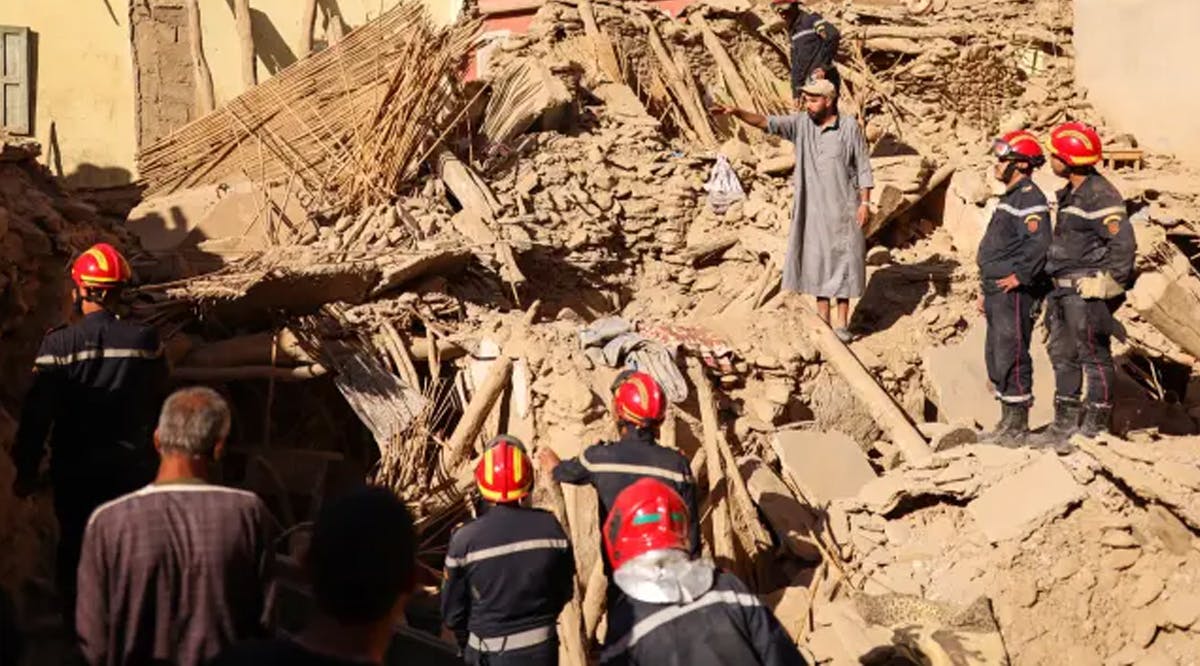 Morocco Rescuers Race to Find Survivors as Earthquake Toll Reaches 2,900
Rescuers on Monday searched villages reduced to rubble for any survivors of Morocco's deadliest earthquake in more than six decades, in a desperate race against time as the death toll rose to 2,901 and the scale of destruction became clearer.
Search teams from Spain, Britain, and Qatar were joining efforts to find people buried under debris after the 6.8 magnitude quake struck late on Friday night, September 8, in the High Atlas Mountains, with the epicenter 72 km (45 miles) southwest of Marrakech.
Many survivors spent a third night outside, their homes destroyed or rendered unsafe. State television reported that the death toll was now 2,901, while the number of people injured more than doubled to 5,530.
Survivors struggling to find shelter and supplies have described the government response as slow, though it appeared to be speeding up on Monday. In a televised statement on Sunday, government spokesperson Mustapha Baytas said every effort was being made on the ground.
Neither King Mohammed VI nor Prime Minister Aziz Akhannouch have addressed the nation since the disaster. Morocco had accepted offers of aid from Spain, Britain, the United Arab Emirates, and Qatar. The European Union also said it was releasing an initial 1 million euros ($1.07 million) to non-governmental aid organizations in Morocco. (JPost / VFI News)