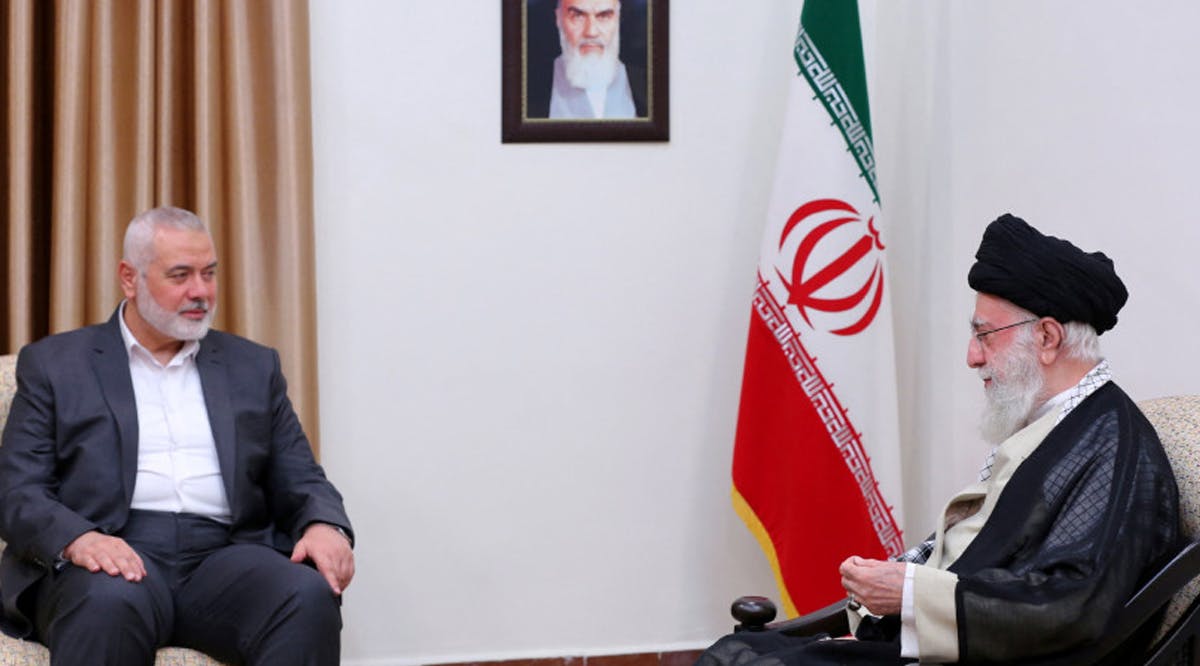 Hamas Leader Haniyeh Meets Iran's Khamenei
Hamas leader Ismail Haniyeh met with Iran's Supreme Leader, Iranian pro-regime media said on Sunday, November 5.
Iranian media noted that the "head of the political office of Hamas and the delegation met with the supreme leader of the Islamic Revolution, Ayatollah Khamenei." Haniyeh presented the Iranian Ayatollah with an update on "developments in Gaza" and also accused Israel of "crimes."
"The Leader of the Islamic Revolution also once again expressed his appreciation for the patience and perseverance of the steadfast people of Gaza and strongly deplored the crimes committed by the Zionist regime with the direct support of the United States and some Western countries," the report noted.
This illustrates how Iran is trying to create a united front against the US and Israel. It is using Hamas as part of this front but also trying to get Hezbollah, the Houthis, and militias in Iraq and Syria involved.
Iran is trying to mobilize Muslim countries in general, according to the report. This coincides with protests against the US in Turkey. While the Iranian reports are slim on what was actually achieved in the meeting, the meeting itself is symbolic and important.
Further, according to Israeli journalist Ben Caspit, Hamas's mass infiltration and massacre of Israelis on October 7 was originally intended to take place during the last Passover's Seder meal, but Iran forced it to delay. Caspit speculated that this could have happened due to informal negotiations with the United States which eventually led to $6 billion being freed up for Iran in September. (JPost / VFI News)
"The wicked band together against the righteous and condemn the innocent to death." - Psalm 94:21