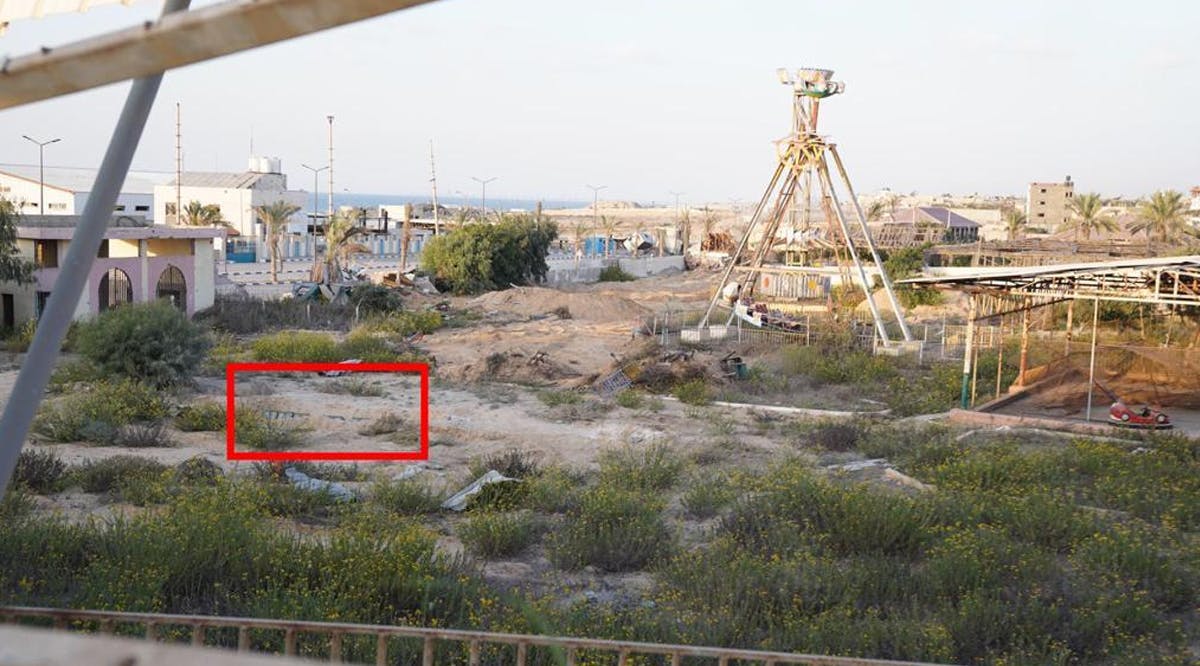 Hamas Leader's House Hit by Airstrike, Terrorist Launch Site Found Inside Children's Playground
The house of Hamas' senior political leader was destroyed in an alleged Israeli airstrike on Saturday, November 4, officials said. The family residence of Ismail Haniyeh, located in the Shati refugee camp on the northern outskirts of Gaza City, was hit Saturday morning, according to a Hamas-run media outlet.
There were no immediate details about possible casualties or the true extent of the damage. At the time of the strike, Haniyeh's home was being used by his two sons, senior Hamas official Ghazi Hamad said, while Haniyeh - who was elected Hamas' political chief in 2017 - has lived in luxurious "exile" in Qatar since 2019.
Hamas has been accused of using civilian infrastructure such as UNRWA schools and apartment buildings as its launching pads for rocket attacks against Israel, which endanger the civilian population of Gaza.
On Sunday, the IDF released footage that showed Hamas rocket launchers and launch pits next to a playground and a children's swimming pool in Gaza. "This is further proof," the IDF said, "of Hamas's ceaseless use of the civilian population as a human shield for terrorist purposes."
"What you can see here is a group of four launching barrels for rockets being fired towards Israel, only five meters from a children's pool, and maybe 20-30m from residential buildings – all in the heart of a residential neighborhood," an IDF officer stated.
"We arrived here and found an area where there is a playground that used to be some kind of amusement park. You can see the launch site from within the amusement park and the children's playground," a second officer stated. (NYP / VFI News)
"God, we pray for the safety of all innocent civilians currently residing in Gaza and we hope that they will no longer be used as human shields by Hamas. We hope that peace will soon prevail and that the terrorists who have started the war in Israel will be swiftly apprehended and face justice for their numerous horrifying crimes."