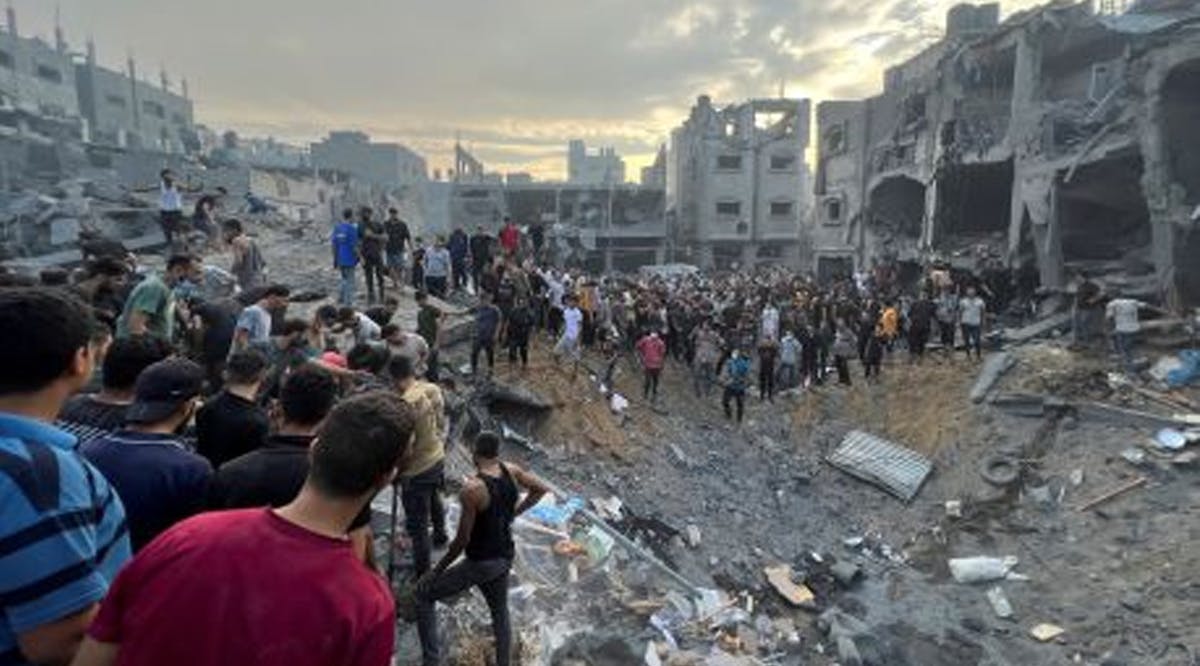 IDF Takes Control of Hamas Compound, Arrests Ahed Tamimi Who Was Calling to Murder Jews
IDF troops on Sunday, November 5, took control over a Hamas compound, struck 450 aerial targets, and killed Hamas commanders in cooperation with the ISA, an IDF source said.
The compound contains observation posts, training areas for Hamas operatives, and underground terror tunnels. During the operation, several Hamas terrorists were killed. IDF soldiers also killed Hamas battalion commanders in battles on the ground.
Additionally, since Sunday morning, IDF fighter jets struck over 450 Hamas targets, including tunnels, terrorists, military compounds, observation posts, anti-tank missile launch posts, and more.
As part of the activities to target Hamas terrorists, based on ISA and IDF intelligence, IDF fighter jets struck and killed additional Hamas terrorists, including Jamal Mussa, who was responsible for the special security operations in the Hamas terrorist organization.
Furthermore, Israeli forces have arrested Palestinian activist Ahed Tamimi after she called to murder Jewish residents of Judea and Samaria. In an Instagram post last week, the 22-year-old wrote, "Our message to the herds of settlers is: … We will slaughter you, and you will say that what Hitler did to you was a joke. We will drink your blood, and we will eat your skulls. Come on, let's go, we're waiting for you."
A video posted by an Arab Israeli source shows IDF soldiers leading the woman out of her Nabi Salah home. Tamimi became known in 2018 when videos of her assaulting IDF soldiers went viral. She was sentenced to eight months in prison and eight months probation. (INN / VFI News)
"Have no fear of sudden disaster or of the ruin that overtakes the wicked." - Proverbs 3:25