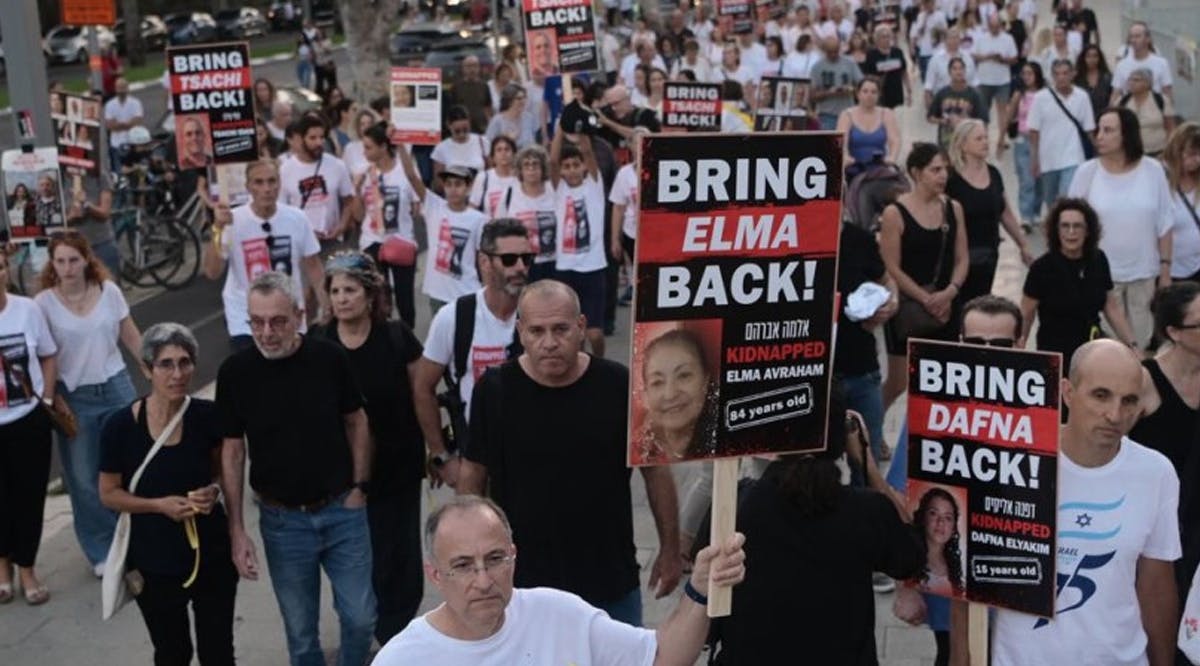 Israeli Source Says Many Hostages in Gaza Are Still Alive
Israel has estimated that many of the over 240 Hamas-held captives in Gaza are still alive, as it opposed any ceasefire understanding without the release of all the hostages.
An Israeli diplomatic source said that the pressure of a ground campaign may press Hamas to make a deal. "Initially nothing was seen in that direction," the source said. Now, "we see something, it hasn't matured yet."
The source spoke as Israel is under international pressure for a ceasefire, with US Secretary of State Antony Blinken pushing it to accept at least a humanitarian pause in the fighting. The source said that any ceasefire understanding would in fact be temporary, more akin to a pause.
Meanwhile, Prime Minister Benjamin Netanyahu said during a visit to the Ramon Air Force base on Sunday, November 5, that Israel won't agree to any form of ceasefire without the return of all the hostages.
He explained that he was delivering this message both to Israel's allies and enemies. "There is one thing we will not do: There will be no ceasefire without the return of the hostages," Netanyahu told the pilots. "This should be completely removed from the lexicon," he added. (JPost / VFI News)
"God, we thank You for keeping many of the hostages who were violently abducted by Hamas alive. We pray that our leaders and military officials will make the right decisions so that the hostages will return safely to their families. May You guide them and keep Your generous shield of protection over the remaining hostages."