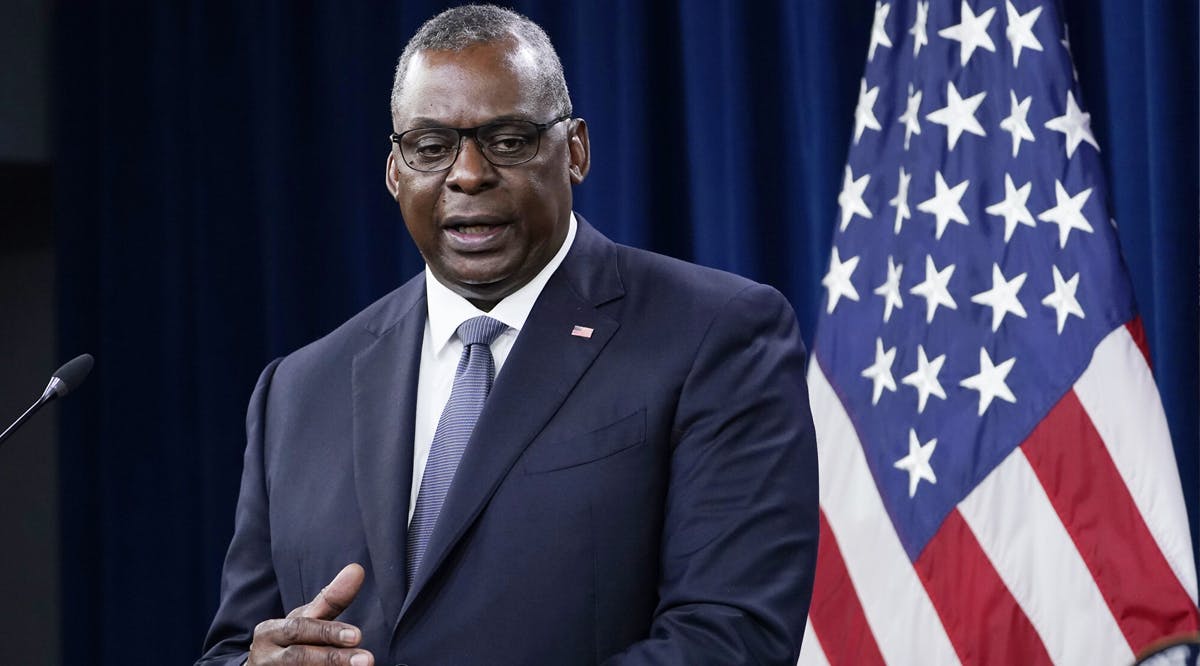 Pentagon Suspends Israel Travel For Top Officials, 'High Risk' Hamas Might Get Some of US $100 Million Gaza Aid
Defense Secretary Lloyd Austin has implemented a temporary suspension of Pentagon flights to Israel for top DOD officials and members of Congress due to the intensity of military conflict in the area.
Any senior DOD leader who needs to travel to Israel will have to get authorization directly from either Austin or the Chairman of the Joint Chiefs of Staff, depending on the position of the person making the request. However, the Pentagon will continue to provide support for "any desired visits by the President and Vice President of the United States," according to a memo.
"These restrictions also do not apply to travel by the Secretary of Defense, Deputy Secretary of Defense, Chairman of Joint Chiefs of Staff, Vice Chairman of the Joint Chiefs of Staff, Secretaries of the Military Departments, or Service Chiefs," the memo added.
Further, a government watchdog warned Friday, November 3, that some of US President Joe Biden's $100 million in humanitarian aid for the people of Gaza and Judea and Samaria is likely to fall into the hands of Hamas terrorists. Biden pledged on October 18 that the fuel, medical supplies, food, and water included in the package would not be diverted to Hamas, which has political and military control of Gaza.
The United Nations and Israel maintain oversight of aid trucks heading in and out of Gaza, according to the State Department, but there is a high risk of diversion to Hamas, the U.S. Agency for International Development (USAID) internal watchdog warned in an alert distributed Friday.
"USAID has identified this area as high-risk for potential diversion and misuse of U.S.-funded assistance," the USAID Office of the Inspector General (OIG) warned. (DW / VFI News)
"Those who guide this people mislead them, and those who are guided are led astray." - Isaiah 9:16