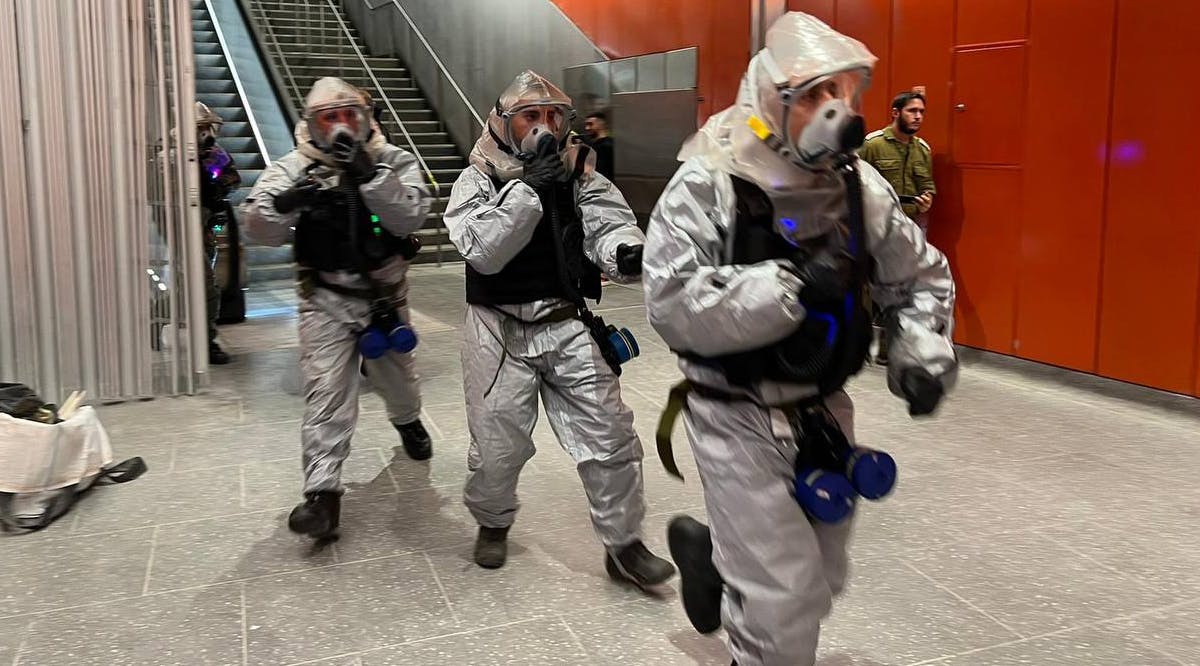 Forces Drill for Massive Chemical Terror Attack on New Tel Aviv Light Rail
Israeli authorities held a large-scale drill at the soon-to-open Tel Aviv light rail on Tuesday night, November 22, simulating a chemical terror attack and creating real-world traffic headaches.
The joint drill held by the Defense Ministry, military, police, fire services, Health Ministry, and Tel Aviv municipality, involved over 1,000 members of security and emergency forces and several hundred extras simulating victims at various degrees of injuries.
According to the Defense Ministry, the drill took place at three main points along the new light rail system — in Tel Aviv, Bat Yam, and Ramat Gan — at both above-ground and underground stations.
The main part of the exercise took place at the underground Allenby station in Tel Aviv, the ministry said. Aside from a simulated chemical substance being spread on platforms and trains, the forces also practiced responding to shooting and bombing attacks.
Dozens of foreign observers also arrived to watch the drill "as part of international learning and cooperation processes," the ministry said.
The ministry also explained that the drill was preplanned, meaning, it did not stem from a new assessment or threat. (TOI / VFI News)
"God, we ask that you protect your people from terrorist attacks, and that no innocent Israeli citizen loses their life onwards."