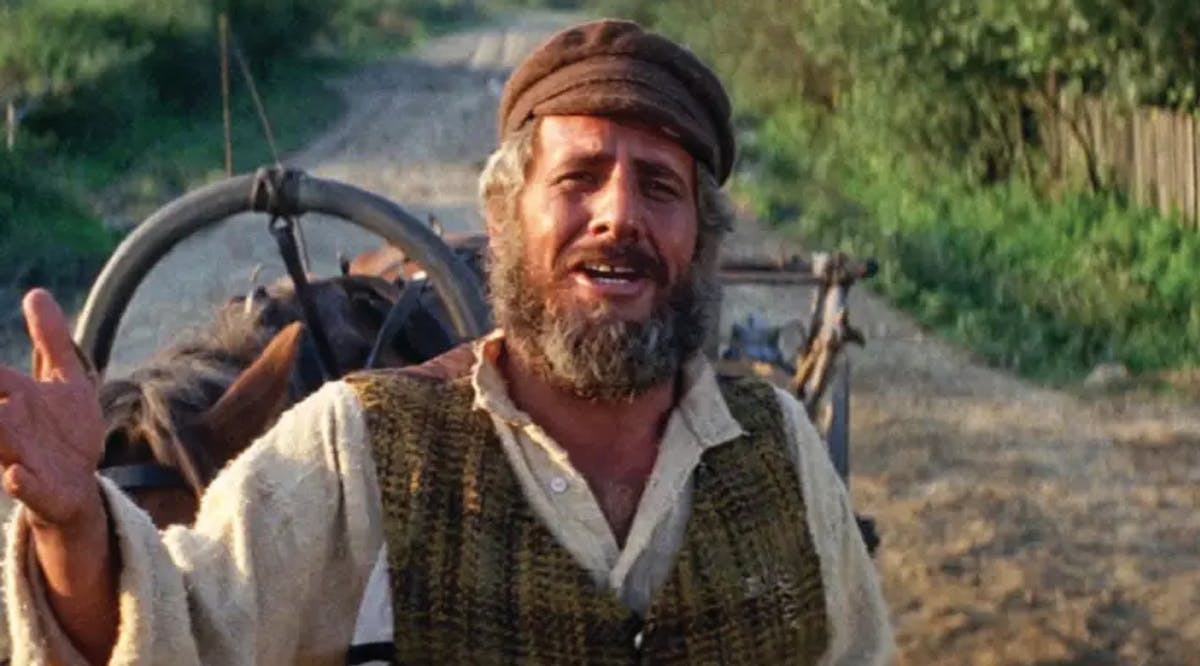 Chaim Topol, who Brought Fiddler to the Screen, Dies at 87
Chaim Topol, who passed away in Israel on Wednesday, March 8, was a beloved, acclaimed Israeli actor, best known around the world for his portrayal of Tevye in the film adaptation of Fiddler on the Roof. He was 87.
Decades before Gal Gadot, Topol was the first Israeli to conquer Hollywood, receiving an Oscar nomination for Best Actor for Fiddler on the Roof in 1972, and winning a Golden Globe for the role.
As David Brinn put it in a 2012 profile of the actor, "He was Israel's most famous export since the Jaffa orange." Topol, who was usually known abroad only by his last name, was a gifted singer, as well as a talented actor.
He also won a Golden Globe in 1965 for Most Promising Newcomer – Male for the other role with which he would be most closely associated throughout his career, the title role in Ephraim Kishon's comic masterpiece, Sallah Shabati.
Prime Minister Benjamin Netanyahu tweeted on Thursday: "My wife Sara and I, like all citizens of Israel, part sorrowfully today from our beloved Chaim Topol... one of Israel's greatest artists. He had a great love for the Land of Israel, and the nation loved him back." (JPost / VFI News)
The suggestions, opinions, and scripture references made by VFI News writers and editors are based on the best information received.

Want to see more from VFI? Follow us on Facebook! Our official Facebook name is Vision for Israel. Follow us