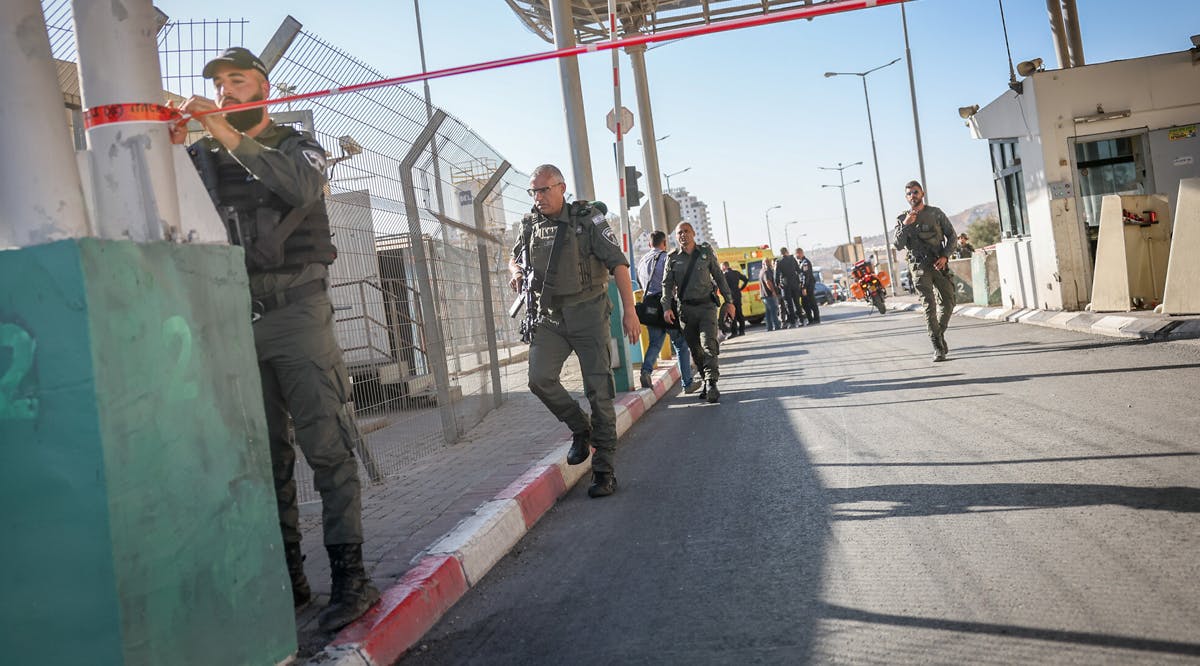 Police: Palestinian Attempts to Stab Officers at East Jerusalem Checkpoint, Is Shot
A Palestinian man was shot by police officers after attempting to carry out a stabbing attack at a checkpoint near Jerusalem on Monday morning, September 18, law enforcement officials said.
According to police, the suspect, a 47-year-old from the Bethlehem area, approached the Mazmuria checkpoint near the Har Homa neighborhood of southern East Jerusalem and aroused the suspicion of Border Police officers stationed there.
Officers stationed at the checkpoint sought to question the Palestinian man, who then drew a knife from behind his back and ran toward the forces, the spokesman said. A Border Police officer shot at him in response.
Police said the suspect was taken by medics to a nearby hospital for treatment. His condition was not immediately clear. There were no other injuries in the incident.
Also on Monday morning, Palestinian gunmen carried out three separate shooting attacks against Israeli forces in Judea and Samaria, the military said. In one of the attacks, an army patrol driving along the Judea and Samaria security barrier near the northern Israeli town of Meirav came under fire. The IDF said a military vehicle was damaged in the attack, but no soldiers were wounded. (TOI / VFI News)
"God, we thank You for protecting our police forces from harm and alerting them in time so they could apprehend the terrorists. We are humbly grateful for Your constant protection and provisions that enable us to feel safe and hopeful."