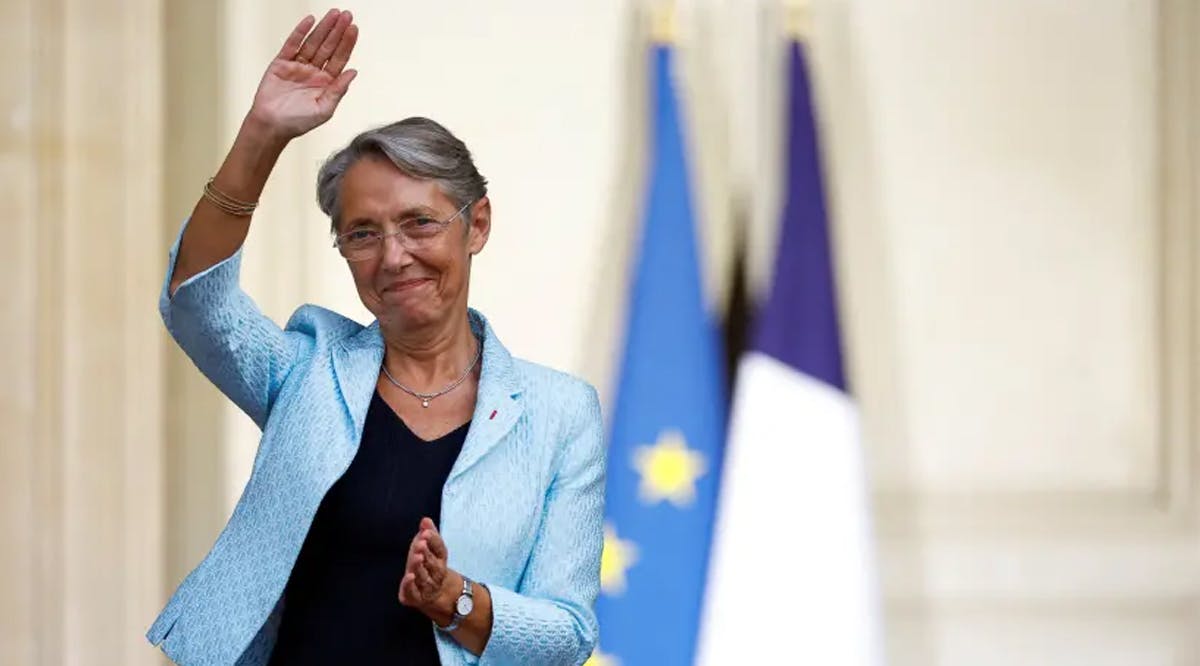 What Are the Jewish Roots of France's Newest Prime Minister?
French President Emmanuel Macron appointed Labor Minister Élisabeth Borne as the new prime minister of France on Monday, May 16. Borne is the second female prime minister in the republic, and is also the daughter of a Jewish Holocaust survivor. Here are her Jewish roots:
Borne, 61, was born in Paris's 15th arrondissement (administrative district) to Joseph (Borne) Bornstein and Marguerite Lecèsne.
Her father is a Jew of Polish origin, born to a family that fled to France in 1939 as refugees escaping from the Nazis. He was a member of the Resistance and was therefore deported in 1942 from France. He was naturalized as a French citizen in 1950.
Borne's parents ran a pharmaceutical laboratory. Since her father passed away when she was just 11 years old, she became "a pupil of the Nation," receiving educational benefits granted by the state to minors who had a parent injured or killed during a war, a terrorist attack, or while rendering certain public services. This allowed her to obtain a full scholarship for her studies.
She had previously spoken about being the daughter of a single mother, saying in an interview that "It has not always been easy. I lost my father when I was very young and so we ended up with my mother, who had two daughters and who did not really have an income."
When Borne presented her naturalization decree as a citizen for the first time, as a prefect in school, she was moved. She told a local newspaper in 2015: "That I, the daughter of this stateless refugee who only became French in 1950, made this gesture... says something about integration."
Borne has served as a civil servant for decades – but is not considered someone who might overshadow Macron. (JPost/ VFI News)
"Lord, we ask that You bless Élisabeth Borne, protect her and lead her to make good and honest decisions."