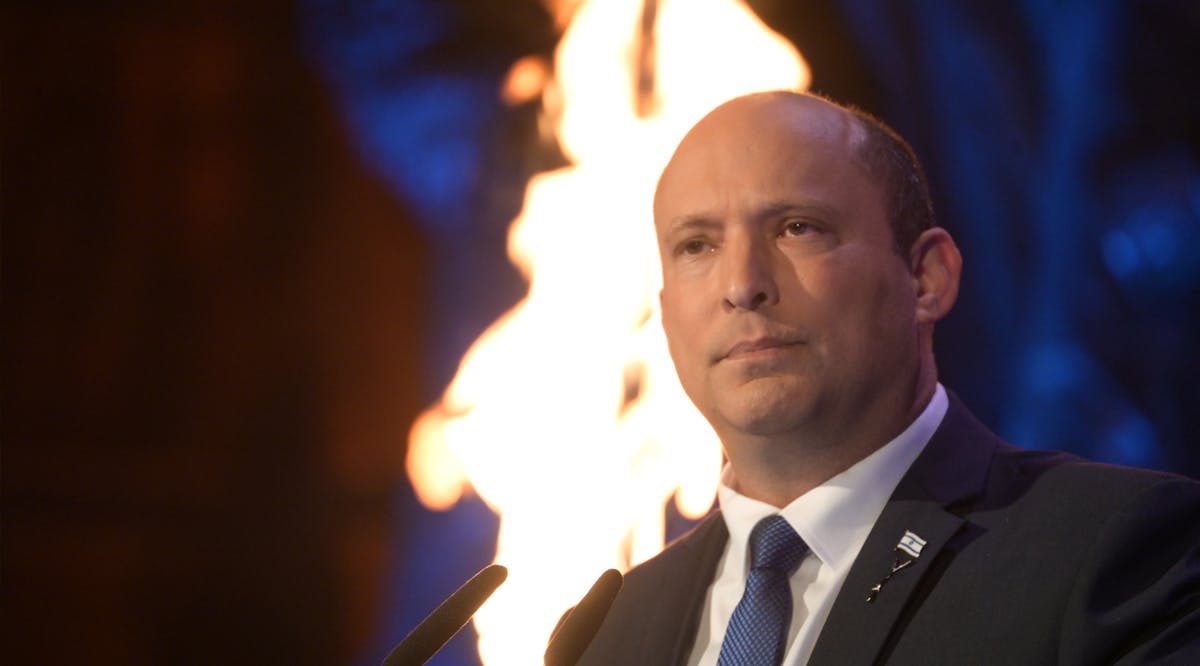 Bennett Urges Unity as Israel Marks Remembrance Day
Prime Minister Naftali Bennett called for unity during a speech at Yad Labanim's Memorial Day ceremony in Jerusalem on Tuesday, May 3rd.
Bennett stressed that Israel has a strong military and security establishment, but warned that "if, God forbid, our solidarity is broken, or we allow anger and hatred to grip us, then at that moment our enemies will take advantage of it to harm us." The prime minister added that "our people carry on their bodies the scars of the gene of divisiveness from our ancestors."
The prime minister referenced the history of the Jewish people and the first two Jewish kingdoms, saying "our State of Israel is the third time that there is a sovereign Jewish state here in the Land of Israel. The previous two times, we did not succeed in reaching the eighth decade in peace."
The prime minister stressed that now "we have won a third chance," but added that "there will not be another chance."
"We are now in the eighth decade of the state, the decade we have not yet succeeded in as a united nation. We have been given an opportunity to correct the sin of our ancestral brotherly hatred and to get rid of the inclination of sectarianism that destroyed our people," said Bennett.
"On this day we all embrace the families who have lost the most precious to them of all," said Bennett. "Out of the sanctity of this day, out of longing for those who are not with us, we swear to protect this home, which was their home, the home they sacrificed their lives for. May the souls of our fallen brothers be bound up in the bundle of life." (JPost/ VFI News)
"God, we ask that You bring unity and peace to Your people and Your Land."