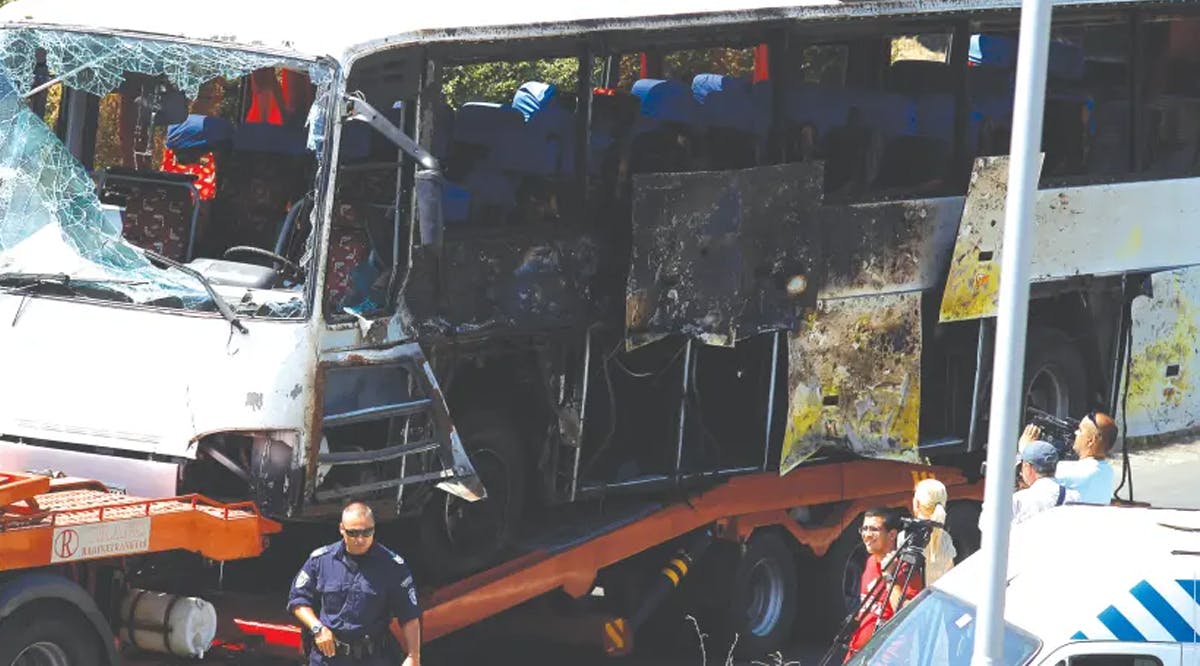 Hezbollah Terrorists Who Killed Israelis in Bulgaria Bus Blast Get Life in Prison
The Supreme Court of Bulgaria has confirmed the life prison sentences in absentia for two Hezbollah terrorists for their role in blowing up an Israeli tour bus in the seaside resort town of Burgas, killing five Israelis and their Bulgarian Muslim bus driver in 2012.
The Hezbollah operatives murdered Yitzhak Kolangi, 28, of Petah Tikva; Maor Harush, 26, of Acre; Amir Menashe, 27, of Petah Tikva; Elior Preis, 26, of Acre; and Kochava Shriki, 44, of Rishon Lezion. The bus driver was Mustafa Kyosov, 36, a Muslim from the village of Yurukovo in southwestern Bulgaria, who died in the hospital two hours after the bombing.
The two convicted Hezbollah terrorists – Meliad Farah, a Lebanese-Australian citizen, and Hassan El Hajj Hassan, a Lebanese-Canadian citizen – fled to Lebanon after the bombing.
Israeli media previously reported that Bulgaria urged Lebanon to extradite the terrorists, but Lebanon's government, where Hezbollah plays a dominant role, rebuffed the Bulgarian authorities.
Toby Dershowitz, senior vice president for government relations and strategy at the non-partisan Foundation for Defense of Democracies, said, "The initial findings of Hezbollah's role in the bombing led Europe to designate Hezbollah's so-called military wing [as a terrorist entity]. It's time for both the EU and Bulgaria itself to designate Hezbollah in its entirety, joining the 20 or so countries that have already done so." (JPost / VFI News)