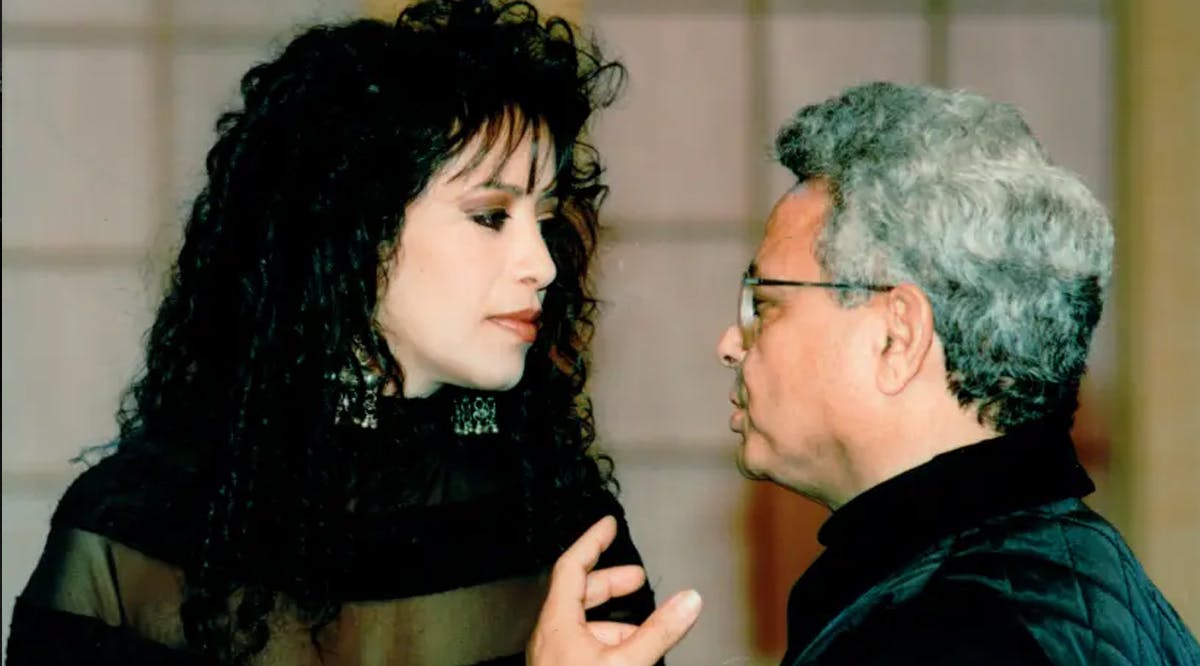 Israeli Singer Ofra Haza Named as One of 200 Greatest Singers of All Time
Israeli singer Ofra Haza has been named to the list of Rolling Stone Magazine's 200 greatest singers of all time, coming in at 186.
"Like a call to prayer, the opening phrase of Ofra Haza's 1984 song 'Im Nin'alu' is instantly transportive, sweeping the listener up in her expressive, fluttery mezzo-soprano," the magazine wrote of Haza.
"And when U.K. production duo Coldcut sampled that passage on their landmark 1987 remix of Eric B. & Rakim's 'Paid in Full,' it was a cross-cultural masterstroke that helped bring the Israeli singer's unmistakable voice to the pop mainstream."
"Inspired by her Yemeni-Jewish ancestry, Haza combined traditional vocal conventions with modern technique to create something that felt at once ancient and ahead of its time."
"On albums like 1984's Shirei Teiman, 1988's Shaday, and 1992's Kirya, her unprecedented splash in the U.S. pop market cemented her status as 'The Madonna of the Middle East,'" the magazine added.
Haza, who was born in Tel Aviv in 1957, was the youngest of nine children. She joined a local theater group at the age of 12 and became Israel's foremost pop star at the age of 19.
Haza recorded 17 studio albums and one live album. She passed away on February 23, 2000, at the age of 42. (INN / VFI News)
"Keep this Book of the Law always on your lips; meditate on it day and night, so that you may be careful to do everything written in it. Then you will be prosperous and successful." - Joshua 1:8
The suggestions, opinions, and scripture references made by VFI News writers and editors are based on the best information received.

Want to see more from VFI? Follow us on Facebook! Our official Facebook name is Vision for Israel. Follow us there and please hit "like" if you like us.