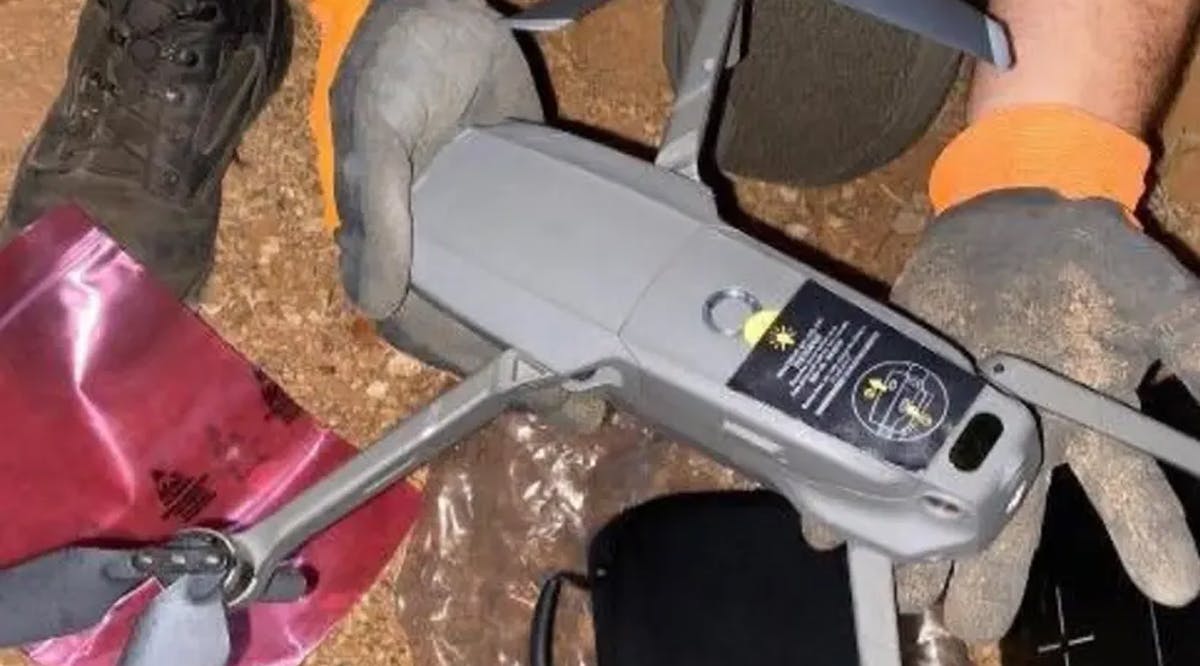 Hezbollah Drone Downed by IDF Mistakenly Reveals Operatives' Pictures
A Hezbollah drone downed by the Israeli military had a memory card with clear pictures of operatives belonging to one of the Lebanese terror group's elite units.
The drone, shot down by the IDF on Wednesday, January 5, after it infiltrated Israeli airspace, had images of its operators belonging to the elite Radwan unit that uses unmanned aerial vehicles (UAVs) to gather intelligence on Israeli troops.
The pictures were likely taken by mistake by the UAV, but they revealed their faces and vehicles – complete with license plates – as well as the operatives flying another drone that had also been downed a few months ago by the IDF.
According to a recent report by the ALMA Research Center, Hezbollah has some 2,000 UAVs, many of them advanced ones from Iran, and others manufactured independently by the Lebanese terror group. Others used by Hezbollah are civilian drones, similar to the one downed on Wednesday.
The group was said to have 200 Iranian-made UAVs in 2013 and, with the help from the Islamic Republic, it has significantly increased its fleet, some of which is set to be used for kamikaze attacks on strategic national assets in Israel as well as in reconnaissance against IDF troops and bases. (JPost / VFI News)
Fear not, for I am with you; be not dismayed, for I am your God; I will strengthen you, I will help you, I will uphold you with my righteous right hand. - Isaiah 41:10