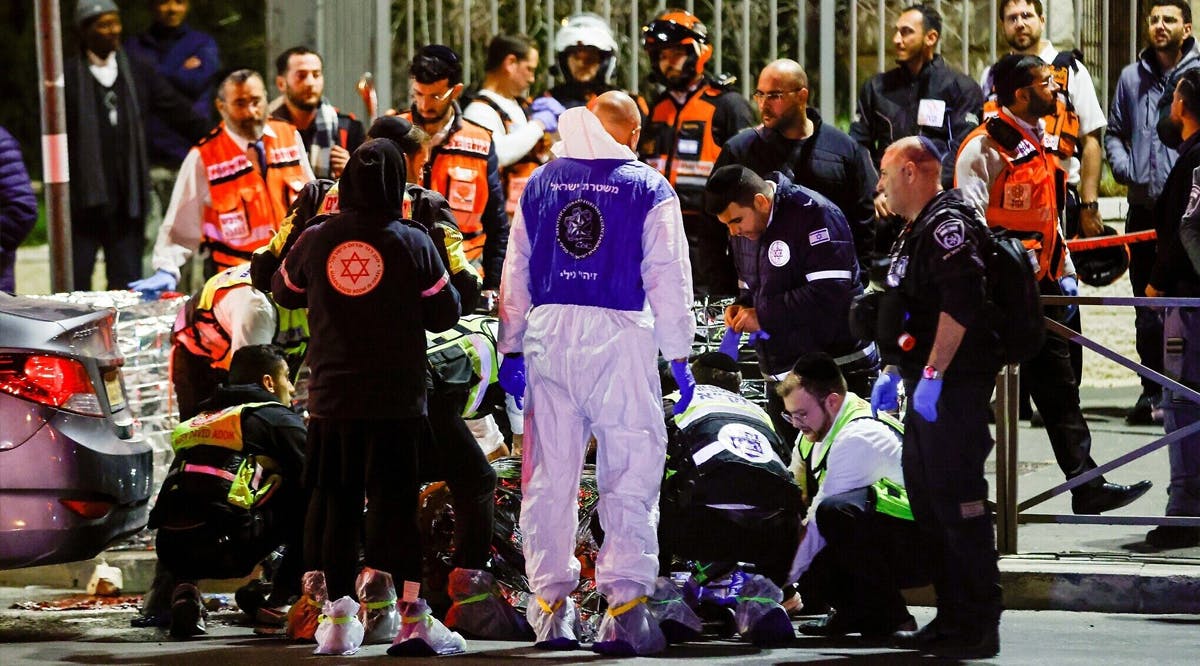 US Condemns Shooting Attack in Jerusalem: Absolutely Horrific
The United States on Friday, January 27, condemned the terrorist attack that happened in Jerusalem that same day.
State Department deputy spokesperson Vedant Patel told reporters that Washington is still gathering information about the attack, which he described as "absolutely horrific". Patel indicated that there are no changes to Secretary of State Antony Blinken's scheduled visit to Israel.
US Ambassador to Israel Tom Nides tweeted, "Horrific act of violence at a Jerusalem synagogue on International Holocaust Remembrance Day. I am shocked and disgusted at this heinous terrorist attack on innocent people, including children. Praying for all of the victims and their loved ones."
Opposition leader Yair Lapid commented on the attack and said, "A difficult and painful Erev Shabbat. The heart breaks when seeing the difficult sights. Terror in a synagogue, a criminal terrorist, a cold-blooded killer."
"I send my condolences to the families who lost their dearest and wish recovery to the injured. The security forces neutralized the terrorist and will lay hands on anyone who helped him. Terrorism must not be allowed to rear its head, the terrorists and their senders must be dealt with harshly," he added.
Yisrael Beytenu chairman MK Avigdor Liberman said, "A shocking massacre tonight in Jerusalem. I send condolences to the families of the murdered, strengthen the security forces operating in the field and wish a speedy recovery to the wounded. The government must exact a heavy price from the perpetrators of the attack and their senders." (INN / VFI News)
"God, we hope that there will be no more victims of terrorism in Israel, and that our allies will continue to speak out against such horrifying acts that endanger our people's security."