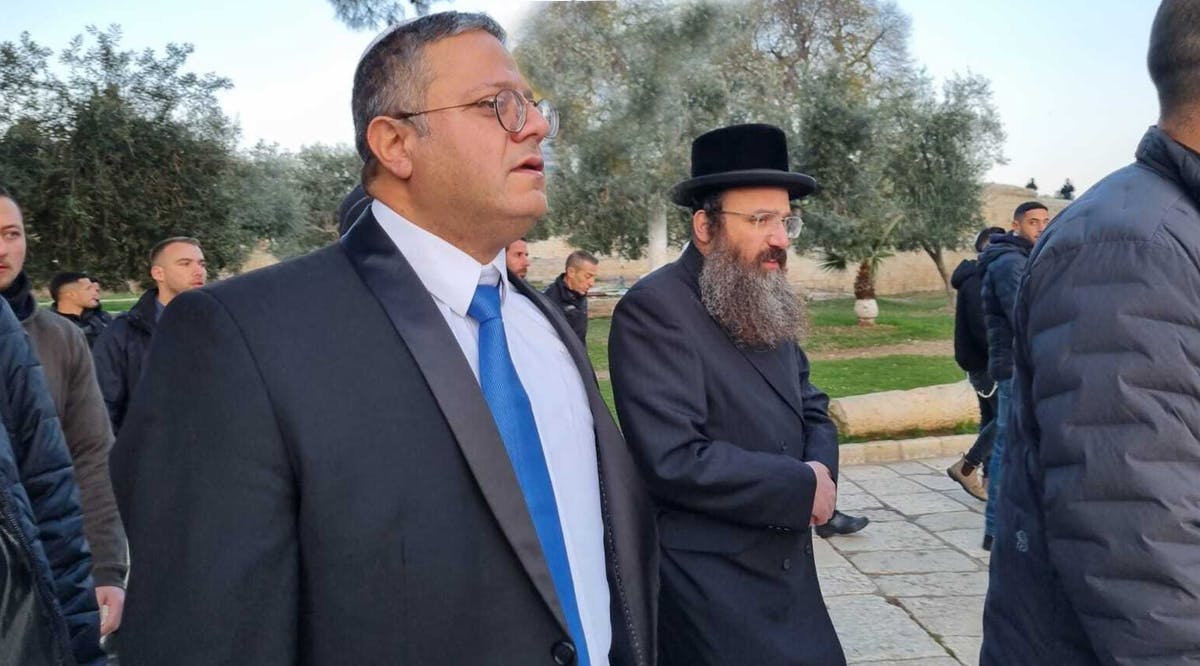 Wave of International Criticism After Ben Gvir Visits Flashpoint Temple Mount
Israel's new government faced a wave of international condemnation on Tuesday, January 3, after National Security Minister Itamar Ben Gvir paid a morning visit to the flashpoint Temple Mount site, which houses the Al-Aqsa Mosque. Amid the chorus of denunciation, police reportedly raised their alertness level in Jerusalem.
Jordan, which views itself as a custodian of the Temple Mount — a status Israel does not recognize, though it acknowledged the kingdom's "special role" at the site in the countries' 1994 peace treaty — castigated Israel over the far-right minister's visit.
"Jordan condemns in the severest of terms the storming of the Al-Aqsa Mosque and violation of its sanctity," the Jordanian Foreign Ministry said in a statement, according to British media.
Ben Gvir did not enter the mosque. He made a 15-minute visit to the Temple Mount compound around 7 a.m. — during the time Jews are allowed to enter the site. He had visited on numerous previous occasions, but Tuesday's trip carried more weight as it was his first as a minister.
Israel's ambassador to Jordan, Eitan Surkis, was called into Jordan's Foreign Ministry offices for a dressing-down, according to Hebrew media reports. Surkis told the Jordanians that Israel remained committed to the status quo, that there had not been any violations of the agreement, and that Israeli ministers have visited the site in the past. (TOI / VFI News)
"I have told you these things, so that in me you may have peace. In this world you will have trouble. But take heart! I have overcome the world." - John 16:33