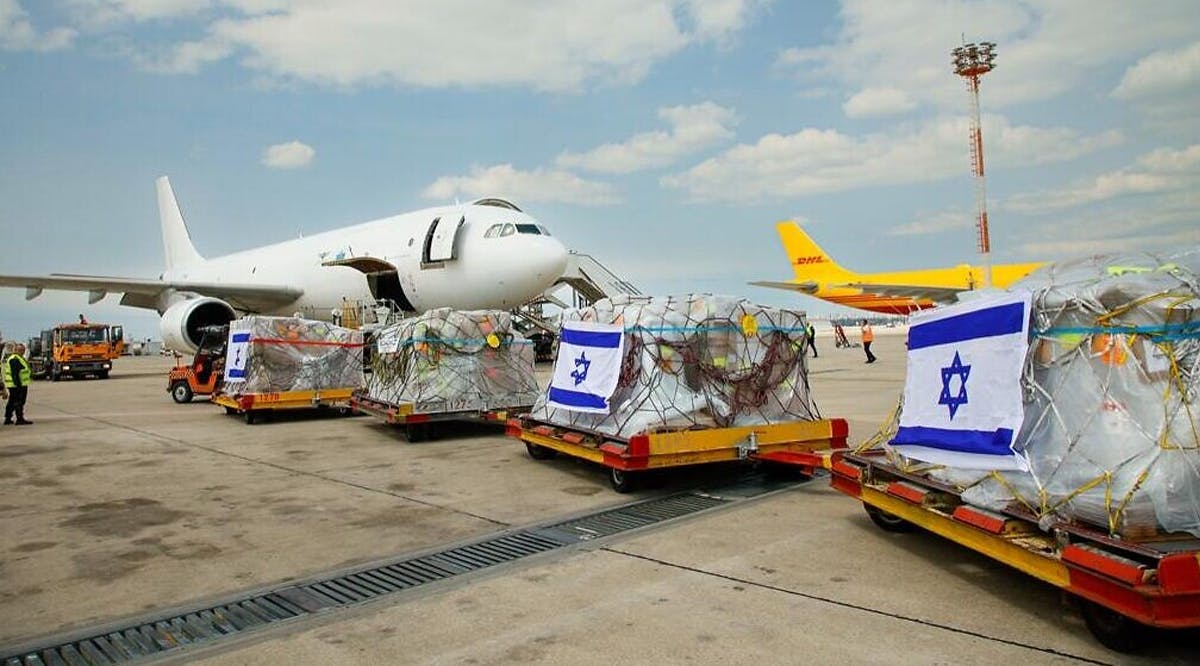 To Avoid Attack, Israel said to Coordinate on its Ukraine Field Hospital with Russia
Israel has coordinated its plans to set up a field hospital in Ukraine with Russia, giving Moscow the exact coordinates of the base to ensure it is not attacked, the Walla news site reported Thursday, March 17.
According to the report, that cited two Israeli officials, Israeli Ambassador to Moscow Alexander Ben Zvi met last week with Deputy Russian Foreign Minister Mikhail Bogdanov to update him on the plans.
After the cabinet took the decision to establish the hospital, Prime Minister Naftali Bennett then raised the issue during a call with Russian President Vladimir Putin.
Bennett has been trying to mediate between Russia and Ukraine.
Concerns over the possibility that the field hospital could be attacked were heightened Thursday when the UN said Russia had repeatedly attacked hospitals in Ukraine.
World Health Organization (WHO) Director-General Tedros Adhanom Ghebreyesus told the UN Security Council Thursday that WHO has verified 43 attacks on hospitals and health facilities with 12 people killed and 34 injured.
The UN health chief decried the devastating consequences of war on the Ukrainian people who are facing severe disruption to services and medication and stressed that "the life-saving medicine we need right now is peace."
In a virtual briefing, Tedros said "the disruption to services and supplies is posing an extreme risk to people with cardiovascular disease, cancer, diabetes, HIV and TB, which are among the leading causes of mortality in Ukraine."
The WHO chief said displacement and overcrowding caused by people fleeing the fighting are likely to increase the risks of diseases such as COVID-19, measles, pneumonia, and polio.
In addition, more than 35,000 mental health patients in Ukrainian psychiatric hospitals and long-term care facilities face severe shortages of medicine, food, health, and blankets, he said.
Seventeen tons of equipment needed to set up the Israeli field hospital in Ukraine were loaded onto a cargo plane of national carrier El Al on Thursday. The cargo will be flown later in the day to Poland and from there sent to the town of Mostyska in western Ukraine, where the hospital, dubbed "Kohav Meir" ("Shining Star") will be set up.
A delegation of doctors led by David Dagan, chief of the State Hospitals Directorate at the Health Ministry, was set to fly out on Sunday to staff the hospital. The delegation includes doctors and medical staff from across Israel's health system, the statement said.
The government approved plans for the Israeli field hospital to be established in war-torn Ukraine, where it will operate for a month. (TOI / VFI News)
"God, we ask that You bring healing and medical care to those who have been affected by the war."