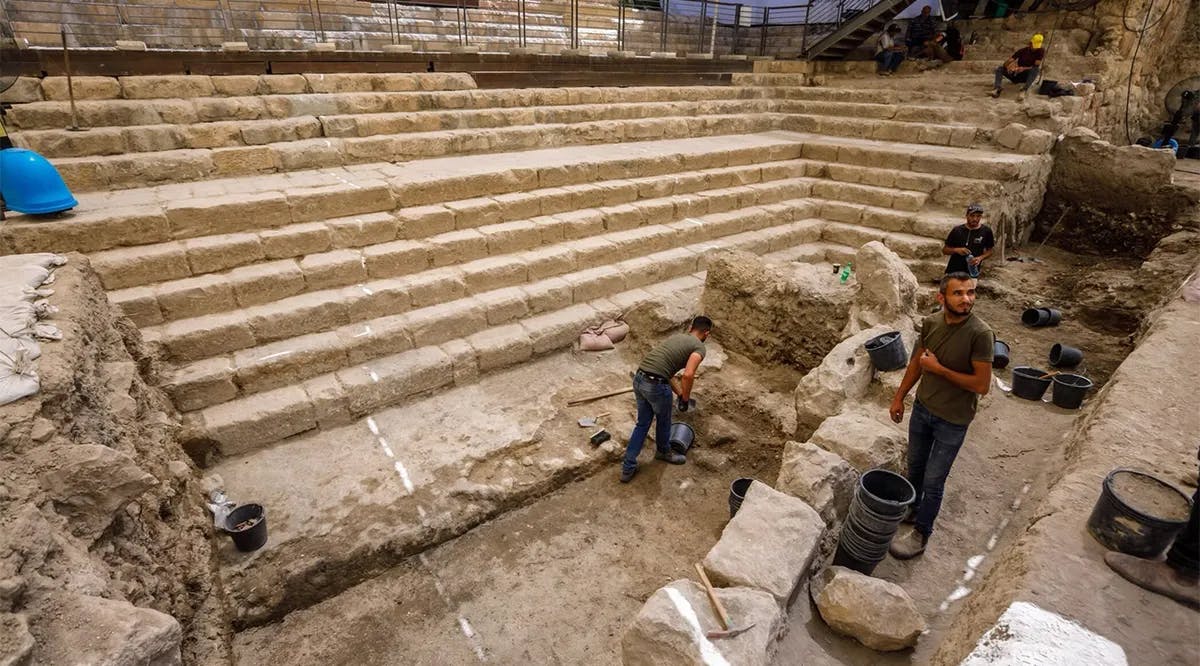 Steps Where Yeshua Walked and Healed a Blind Man Unearthed for First Time in 2,000 Years
A new excavation project in Jerusalem has unearthed steps unseen in over 2,000 years at a place where the New Testament records Yeshua as having healed a blind man.
The Israel Antiquities Authority, the Israel National Parks Authority, and the City of David Foundation early this year announced that the Pool of Siloam, a biblical site cherished by Christians and Jews, will be open to the public for the first time in 2,000 years in the near future.
In recent weeks, archeologists achieved significant progress in the excavation, unearthing some eight steps descending into the Pool which had not been seen in 2,000 years — around the time when Yeshua walked the earth.
According to estimates, the Pool of Siloam passed through many stages of construction and reached the size of 1.25 acres. According to a passage in the Gospel of John, Yeshua restored the sight of a man born blind at the Pool of Siloam.
"The ongoing excavations within the City of David — the historic site of Biblical Jerusalem — particularly of the Pool of Siloam and the Pilgrimage Road, serve as one of the greatest affirmations of that heritage and the millennia-old bond Jews and Christians have with Jerusalem," Ze'ev Orenstein, director of International Affairs - City of David Foundation, told American media. (FN / VFI News)
"As he went along, he saw a man blind from birth. His disciples asked him, 'Rabbi, who sinned, this man, or his parents, that he was born blind?' 'Neither this man nor his parents sinned,' said Jesus, 'but this happened so that the works of God might be displayed in him.'" - John 9:1-3
The suggestions, opinions, and scripture references made by VFI News writers and editors are based on the best information received.

Want to see more from VFI? Follow us on Facebook: https://www.facebook.com/visionforisrael and hit "like" if you like us!