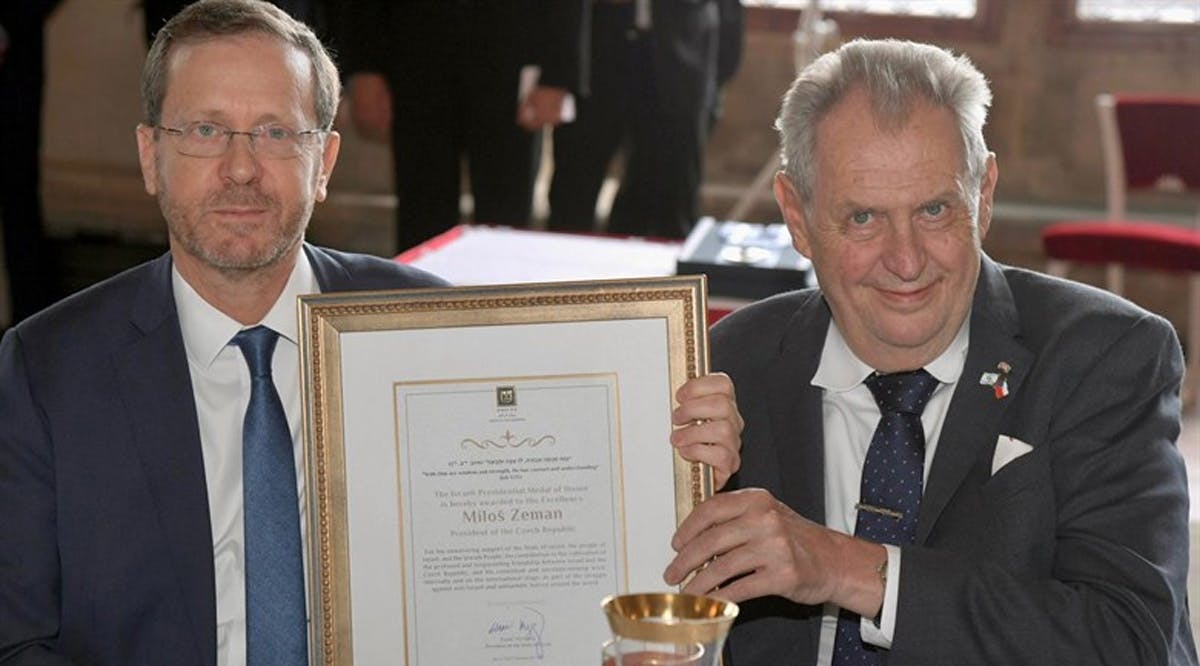 Czech Republic Fully Supports Israel Against the International Community
President Isaac Herzog and First Lady Michal Herzog were welcomed Tuesday morning, July 12, to the Czech Republic with a state welcoming ceremony and honor guard at Prague Castle in the Czech capital. The President and the First Lady were personally greeted by Czech President Miloš Zeman and First Lady Ivana Zemanová. During the ceremony, both nations' anthems were played and the presidents reviewed an honor guard.
After the ceremony, President Herzog and President Zeman conducted a tête-à-tête, after which they held an expanded bilateral meeting with the participation of both delegations.
President Herzog and President Zeman then made statements.
At the start of the state luncheon, President Herzog awarded President Zeman the Israeli Presidential Medal of Honor, presenting the honor for the first time in his presidency. In its reasoning, the Israeli Presidential Medal of Honor advisory committee noted the Czech President's deep friendship with the Jewish People, his consistent support for Israel on the international stage, and his "zero tolerance" policy toward terrorism and antisemitism. (INN / VFI News)
A friend loves at all times, and a brother is born for adversity. - Proverbs 17:17