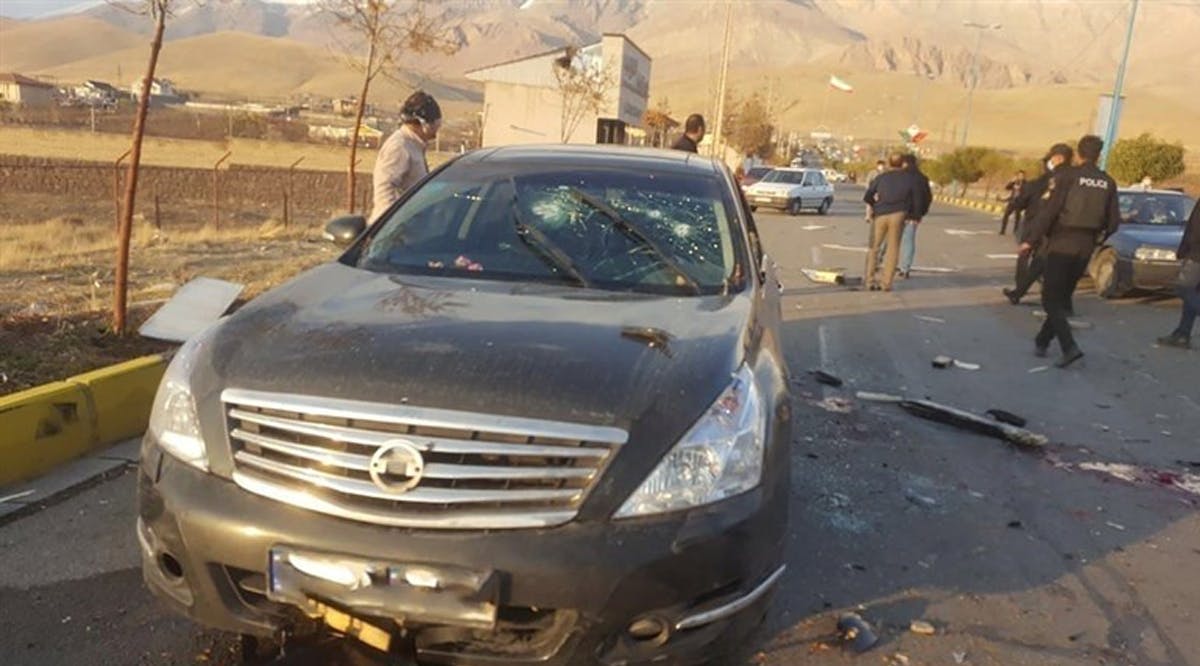 Nine Face Death in Iran for 'Colluding with Israel' to Kill Top Nuclear Scientist
Nine people will face the death penalty in Iran over the assassination of one of the country's top nuclear scientists, the judiciary said Tuesday, December 6.
Mohsen Fakhrizadeh was killed when his car was ambushed on a highway outside Tehran in November 2020, in an attack Iran blamed on its regional arch-foe Israel.
The nine defendants were charged with "corruption on earth" and collusion with Israel, both capital offenses in the Islamic Republic, judiciary spokesman Massoud Setayeshi said.
"Fakhrizadeh's case has 15 defendants," Setayeshi told a news conference. Along with those facing the death penalty, a further six people had "other accusations" leveled against them, he said.
In 2018, the Israeli government accused Fakhrizadeh of leading Iran's efforts to build an atomic bomb, a claim Iran has always vehemently denied. Fakhrizadeh had been under US sanctions for his role in Iran's nuclear program when he was killed. (TOI / VFI News)
"Do not follow the crowd in doing wrong. When you give testimony in a lawsuit, do not pervert justice by siding with the crowd" - Exodus 23:2
The articles included in this publication do not necessarily reflect the views or opinions of Vision for Israel. We try to provide accurate reporting on news pertinent to Israel, the Middle East, the diaspora, and Jewish issues around the world—and we hope that you find it both informative and useful for intercessory prayer.