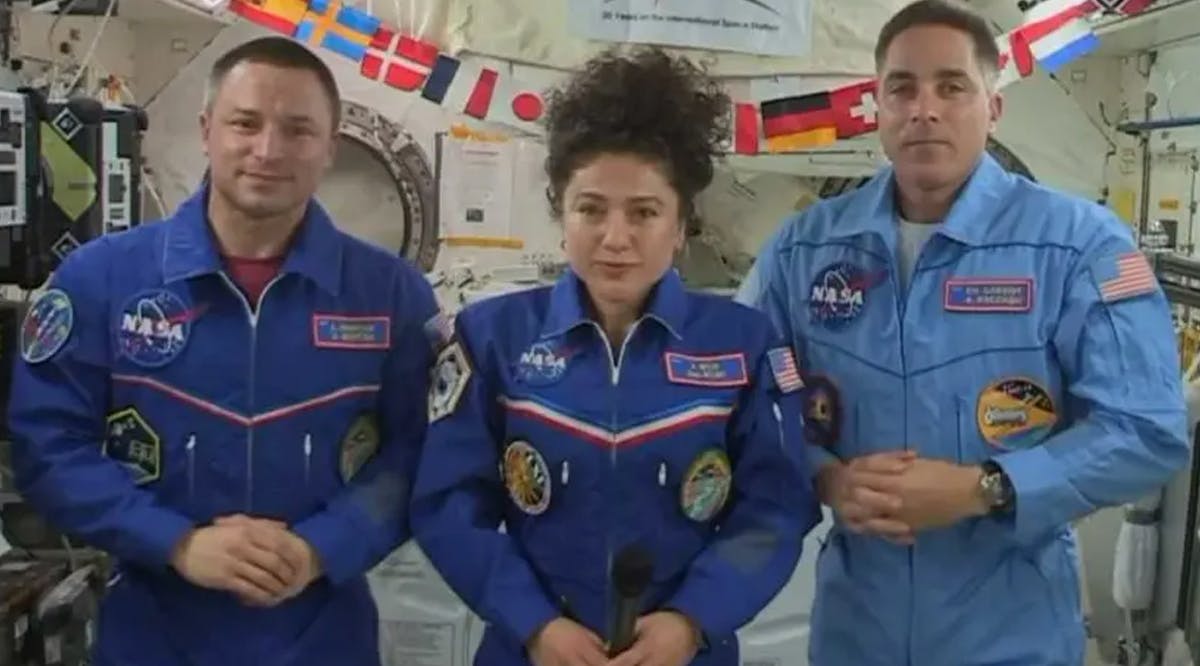 American Jewish Astronaut Jessica Meir Discusses Her Love for Israel
US astronaut Dr. Jessica Meir – the fourth Jewish woman and 15th Jewish person ever to travel to space – spoke last week by live broadcast to the Tel Aviv University (TAU) board of governors.
Born to a Swedish mother and an Israeli father who grew up in Tel Aviv, Meir has always felt close to Israel. During her virtual presentation to the symposium, Meir spoke of her connection to this country and displayed several images of the country captured from outer space.
"Israel is a very important part of me," she said, also describing the personal items she brought to the International Space Station including an Israeli flag, Hanukkah socks bearing Stars of David and menorahs, along with a commemorative coin honoring late Israeli astronaut Ilan Ramon. Meir.
"We have to work together to truly preserve our planet for the future," said Meir, who is a marine biologist and physiologist. She spoke to the Yehiel Ben-Zvi academic symposium entitled "Between Climate Change, Space Research and Life under Extreme Conditions," held on the TAU campus. This year's symposium topic highlights TAU's prioritization of climate change research. As part of this campus-wide effort, TAU launched the Center for Climate Change Action in June of this year. (I365 / VFI News)
"Thus Israel settled in the land of Egypt, in the land of Goshen. And they gained possessions in it, and were fruitful and multiplied greatly." - Genesis 47:27