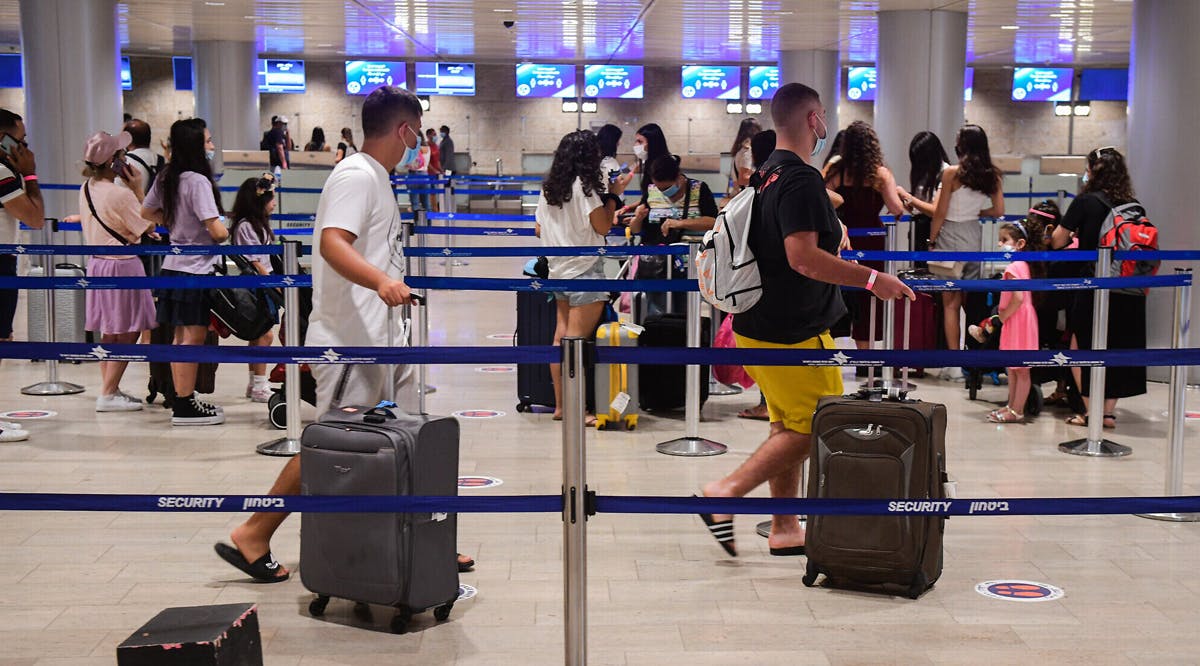 Planned Law will let Israel Collect Personal Info on All Airline Passengers
Israeli authorities are drafting a bill that will require airlines to share private information about travelers entering or leaving the country, including the credit card number used to pay for the ticket, their billing address and where else they might be traveling.
The proposal, which is nearing completion but has not been submitted to the government for approval, is expected to face serious opposition once it reaches lawmakers for a vote, though proponents note that its provisions are in line with standard information collected on passengers in the United States and Europe.
Work on the bill has been underway for several years, initially spurred by terror concerns, but it has been given extra urgency recently by the coronavirus pandemic, defense officials told The Times of Israel on condition of anonymity. During the pandemic, Israel has sought to track where arrivals are coming from and their activities in the country as part of contact tracing efforts.
Of particular interest to authorities during the pandemic is knowing where travelers were coming from — not just their last immediate port of departure, but every place they visited or had a connection. Israel banned entry for arrivals from certain countries and at times imposed varying quarantine rules depending on infection rates in different locations, but those rules were easily circumvented by connecting through a third locale.
According to the text of the legislation being worked on by the Justice Ministry, Shin Bet security service and National Security Council, which is still under wraps but was seen by The Times of Israel, a passenger database will be created to hold a wide array of information on "any person who is landing or will soon land in Israel or is taking off or will soon take off from it."
Beyond the person's name, nationality, date of birth and passport number, which are already transferred to authorities, the database will collect files used by airlines called PNRs, or passenger name records. These include a wide array of information regarding passengers, the flight or flights they took, how the tickets were purchased and travel status, including where they sit, how much luggage they check in or carry on, and any special requests like meals or other in-flight services.
The database will allow authorities to see credit card numbers used to purchase a ticket, as well as a billing address and whether there are other related charges on the card. If a passenger is in a frequent flyer or rewards program, or got an upgrade, or bought a one-way ticket, it will be in the database, and if six tickets were purchased together, or someone missed their flight, it will show that too. (TOI/ VFI News)
The suggestions, opinions, and scripture references made by VFI News writers and editors are based on the best information received.

Want to see more from VFI? Follow us on Facebook! Our official Facebook name is Vision for Israel. Follow us there and please hit "like" if you like us.