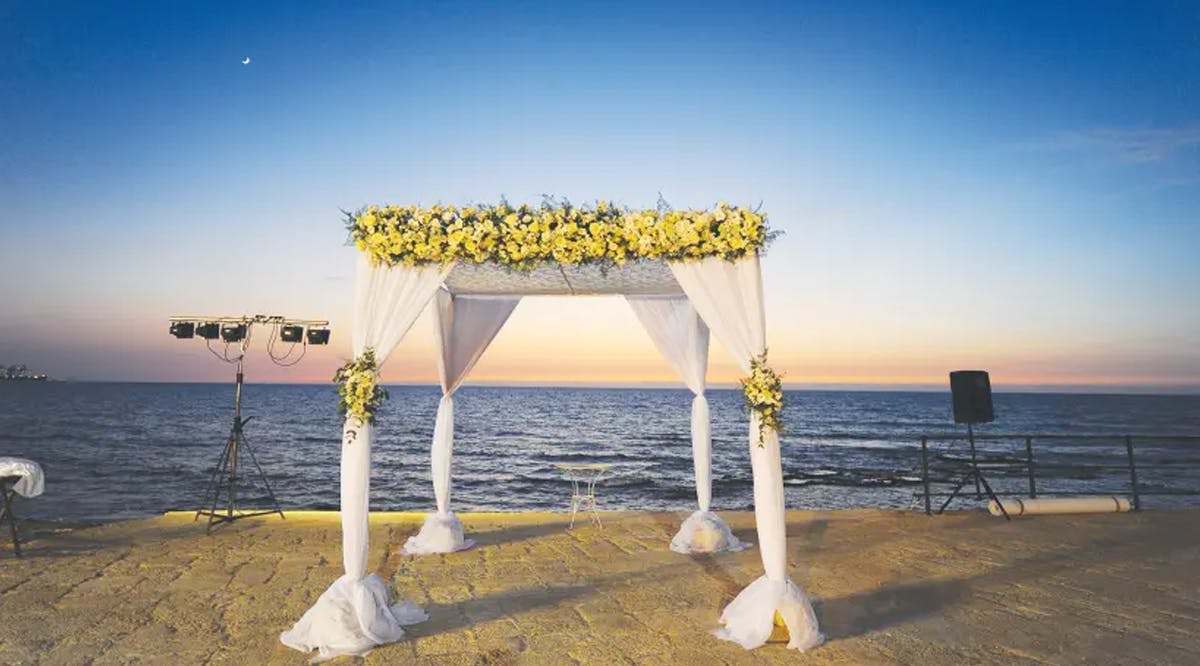 At Least 85,000 Jewish Intermarried Couples in Israel
There are some 85,000 intermarried couples in Israel in which one spouse is Jewish and one is not, according to data from the Central Bureau of Statistics (CBS).
The information was obtained recently by Dr. Netanel Fisher, head of the School of Public Administration, Governance and Law, at Sha'arei Mishpat, Academic College of Law and Science.
According to the data, there are in total 1.3 million married couples in Israel in which at least one spouse is Jewish, of whom 85,000 include just one Jewish spouse, meaning that intermarried couples constitute roughly 7% of all married couples.
These figures do not include couples of different religious identities who cohabit without marrying, or Israelis living with or married to foreign workers without permanent residency, for whom the CBS does not have figures.
The vast majority of intermarried couples in Israel, some 90%, involve a Jew and a citizen defined as "without religious classification," the large majority of whom are Israeli citizens born in the former Soviet Union or their descendants.
There are today some 465,000 Israeli citizens "without religious classification," most of whom are immigrants from the countries of the former Soviet Union or their descendants who are not Jewish according to Jewish law but have a Jewish parent or grandparent.
In recent years, the number of such mixed marriages has been increasing.
CBS figures show that in 2011, there were at least 1,527 couples who married abroad that year, or registered their foreign civil marriage that year, in which one of the spouses was Jewish and the other non-Jewish.
Seven years later, in 2018, at least 2,460 such intermarried couples wed or registered their marriages that year, an increase of 38% in the rate of intermarriage. A lack of clarity in the religious identity of another group of people included in the CBS statistics means that intermarriages could be almost twice this number. (JPost / VFI News)
"Love is patient and kind; love does not envy or boast; it is not arrogant or rude. It does not insist on its own way; it is not irritable or resentful; it does not rejoice at wrongdoing, but rejoices with the truth. Love bears all things, believes all things, hopes all things, endures all things." - 1 Corinthians 13:4-7