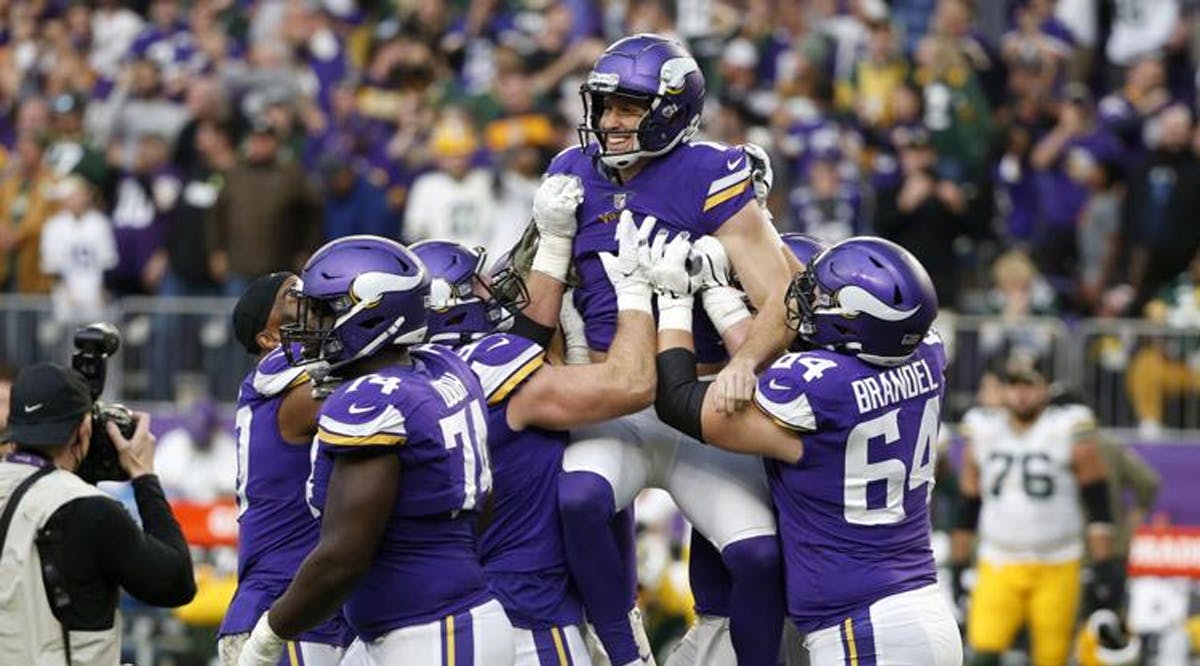 Greg Joseph, the NFL's only Jewish Kicker, Talks Football and Judaism
The only Jewish kicker in the NFL for years now, Greg Joseph is used to how mentally taxing the position can be. On Sunday, November 21, he found himself in another one of its do-or-die situations.
With two seconds left to go in a tied game against the division-leading Green Bay Packers on Sunday, Joseph kicked his Minnesota Vikings to victory with a 29-yard field goal, keeping the team's playoff hopes alive. He was carried off the field by his teammates.
Joseph, who attended Jewish schools in Florida after immigrating from South Africa, said he deals with the pressure of being a kicker by working on having "confidence and faith in my abilities."
Joseph's kick Sunday night harkened back to a similar moment three years ago, when he kicked a game-winner for the Cleveland Browns in only his third game as a pro — hours after affixing a mezuzah to the doorpost of his apartment.
The 27-year-old's career as one of the league's handful of Jewish players has been a rollercoaster ride, ranging from the lows of being released by multiple teams in a year to the highs of a steady starting role. This season, he is the starting kicker for the Minnesota Vikings, making 84% of field goal attempts so far on a team trying to claw its way to a playoff spot.
Through it all — five teams in three years — he has remained engaged in the local Jewish communities of the cities he has traveled through. In Cleveland, he showed up to a 5-year-old's birthday party at a Jewish school and put up his mezuzah with the help of a local Chabad-Lubavitch rabbi. Last year on the Tampa Bay Buccaneers, he joked, "I think we had a league-leading three Jews on one team" — himself, quarterback Josh Rosen and offensive lineman Ali Marpet.
"That sense of community, no matter where I've been, you have people reach out and offer their support — Shabbat dinners, anything you need, home-cooked meals. … Just all because they hear I'm Jewish, which is pretty crazy because they don't even know me that well, and I don't even know them at all," he told JTA. "I've always thought that's a cool aspect of the community and support system that it brings." (JPost / VFI News)