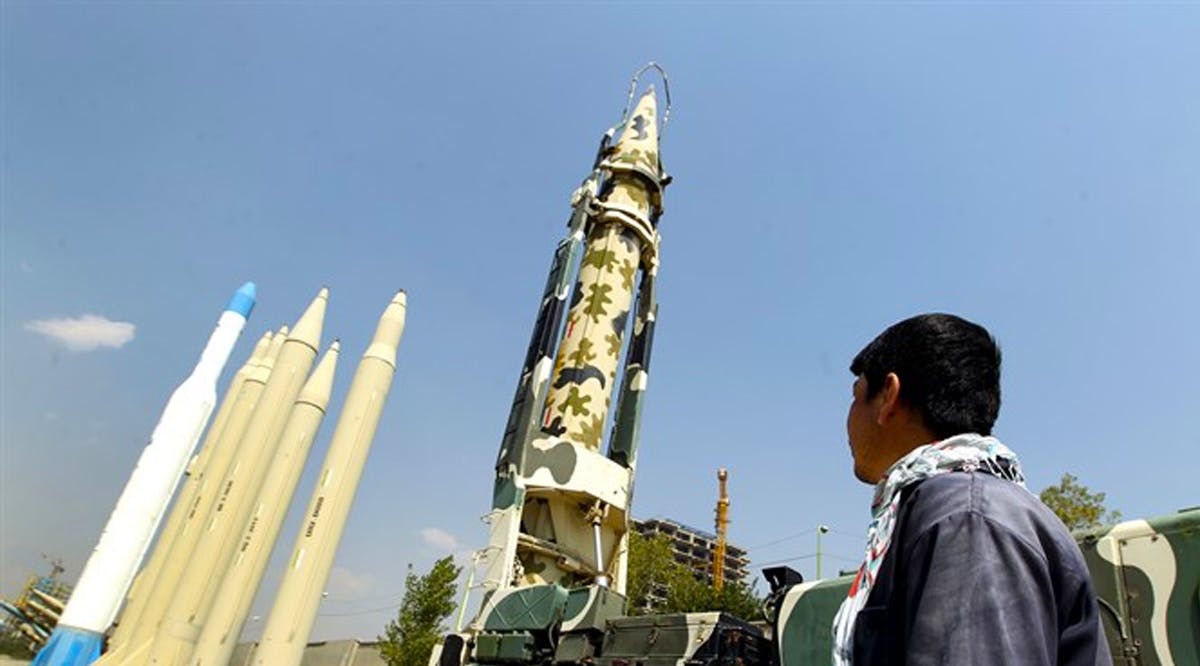 Iran to Conduct Massive Military Exercise
Iran is planning a large-scale military exercise in the Gulf of Oman, from north of the Indian Ocean and including parts of the Red Sea, Channel 12 News reported.
The exercise will begin on Sunday, November 7, and according to the Iranian Tasnim news agency, it may include the use of "new equipment."
Iranian sources said that they will not hesitate to increase their country's military abilities, including the power of its missiles. They also said that Iran's defensive abilities will never be negotiable.
Admiral Habibollah Sayyari, Coordinating Deputy of the Islamic Republic of Iran Army, said ahead of the exercise that the Iranian forces will "show the power of the Islamic Republic in far-off waters, and warn the enemies that any act of aggression will trigger a crushing response."
Earlier this week, the Iranian government published footage of what they said was a foiled attempt by the US to take over an Iranian oil tanker in the Gulf of Oman. US sources denied the report, Channel 12 noted.
On Saturday, November 6, Russia's RIA news outlet reported that the foreign ministers of both Russia and Iran support a return to the original nuclear deal, which was signed in 2015 and abandoned by former US President Donald Trump. Under that agreement, Iran agreed to cease its uranium enrichment in exchange for the lifting of the sanctions against it. (INN / VFI News)
"God, we ask that you protect Israel and Your children from Iran."
The articles included in this publication do not necessarily reflect the views or opinions of Vision for Israel. We try to provide accurate reporting on news pertinent to Israel, the Middle East, the diaspora, and Jewish issues around the world—and we hope that you find it both informative and useful for intercessory prayer.